Silvana's 'frappe' carnival pastries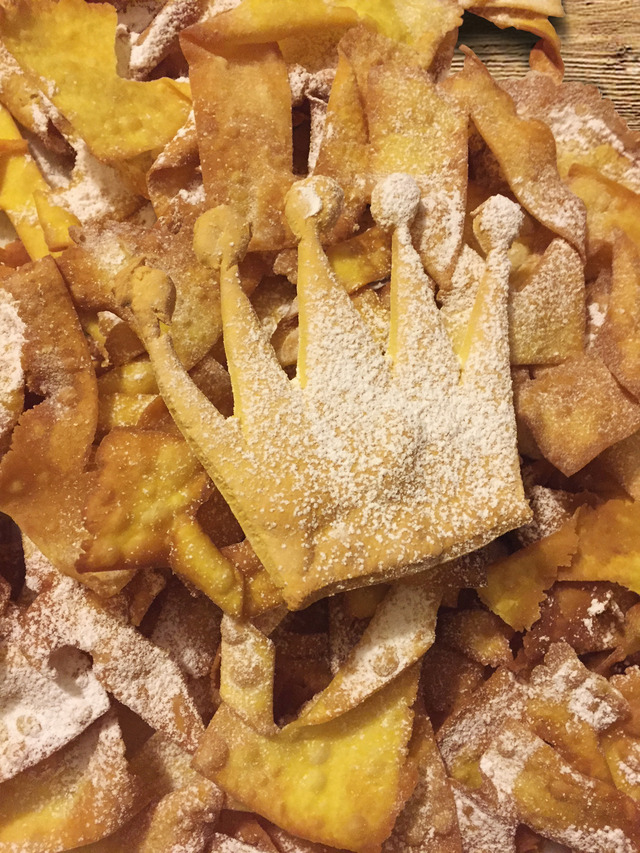 Silvana's 'frappe' carnival pastries
Serves 8:
3 eggs
300 g of flour plus extra for dusting
15 g of butter
30 g of sugar
seed oil
icing sugar
salt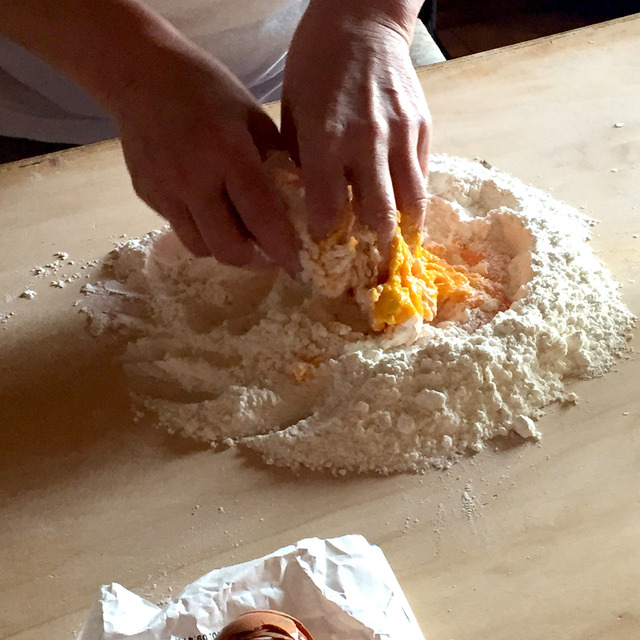 Heap the flour in a mound on a large board, then make a well in the centre and crack the eggs into it. Dust with the sugar and a pinch of salt, then add the softened butter chopped into small pieces.
Using your fingertips, start working into a dough then knead energetically until you have a smooth, uniform ball.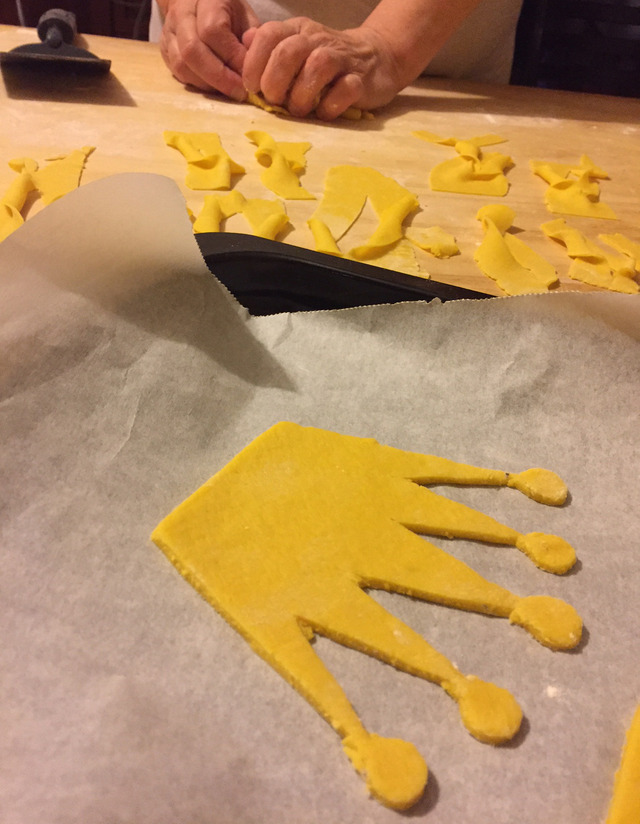 Form a log shape and leave to rest at room temperature for half an hour. Then roll the pastry out into a rectangle half a centimetre thick. Fold it into quarters lengthwise and leave to rest again for another 15 minutes. Next, roll the pastry out until very thin and use a pastry cutter to cut out strips approximately 12 cm long and 3 cm wide. In the middle of each strip, make a 3 cm lengthwise slit; pass one end of the strip through the slit and pull gently through the other side.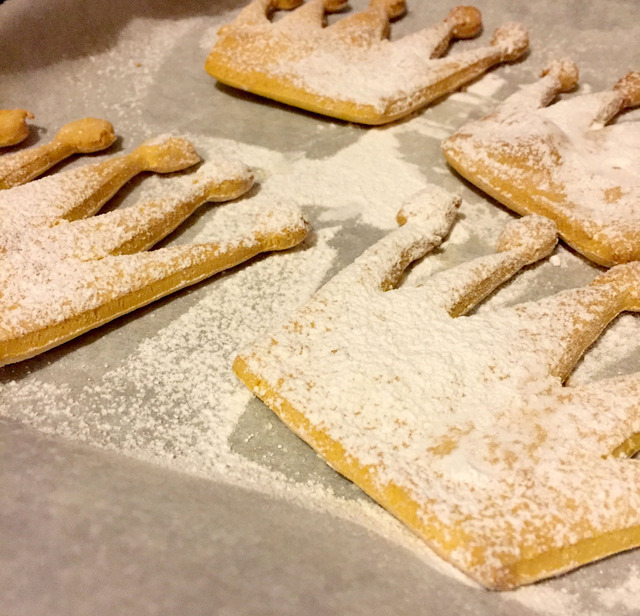 Heat plenty of seed oil in a large frying pan with a basket; pop three or four pastries at a time into the hot oil and fry until golden all over. Once cooked, drain them on kitchen paper before dusting with icing sugar and serving.
60 min + rest
a.r.
easy
8
Burner advised: