Pizza with brie
INGREDIENTS
􀀗􀀓􀀓􀀃400g flour
20 g yeast
10 g oil, salt
Filling:
300 g fresh tomato cut into pieces
150g mozzarella (soft cheese)
150 g brie
4 slices of speck
1 little bunch of arugula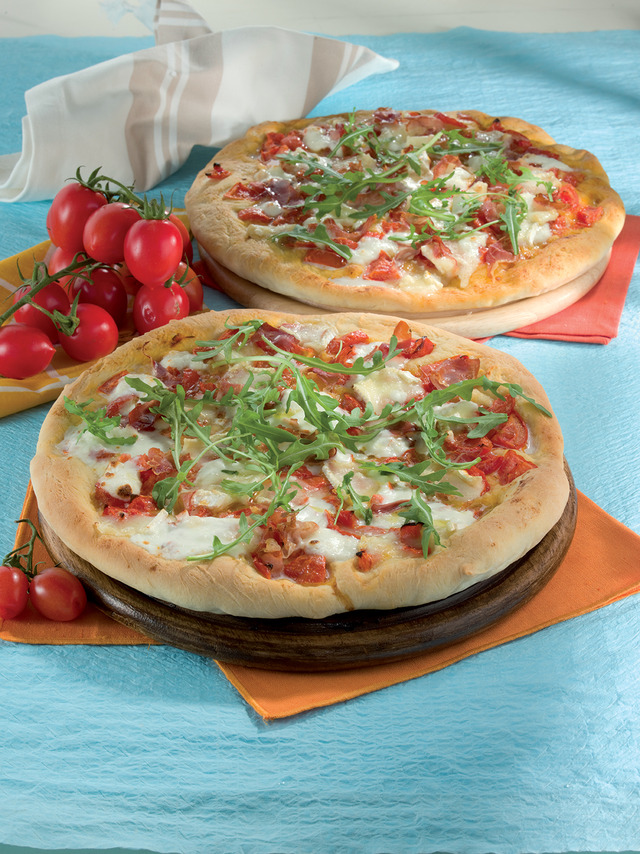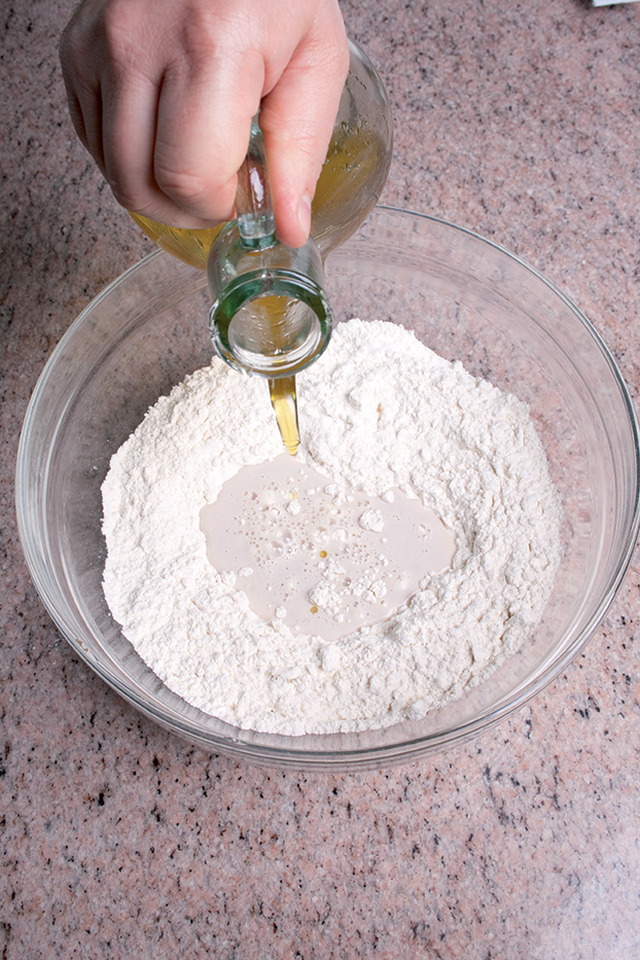 Work flour and yeast dissolved in half a water glass. Add the oil and continue working adding the needed water so as to obtain an elastic and extensible dough. Add salt at the end of processing and let the dough rise for 40 minutes.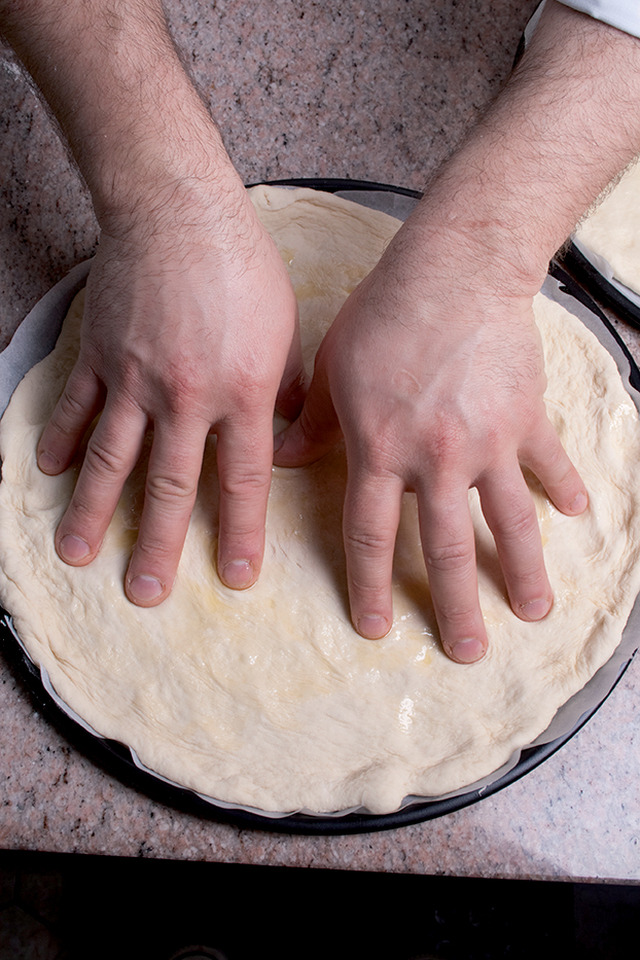 Work again the dough and roll out 2 pizzas, then place them in the oiled trays. Let them rise one more time for 15/20 minutes, then arrange on their surfaces the tomato seasoned with oil and salt.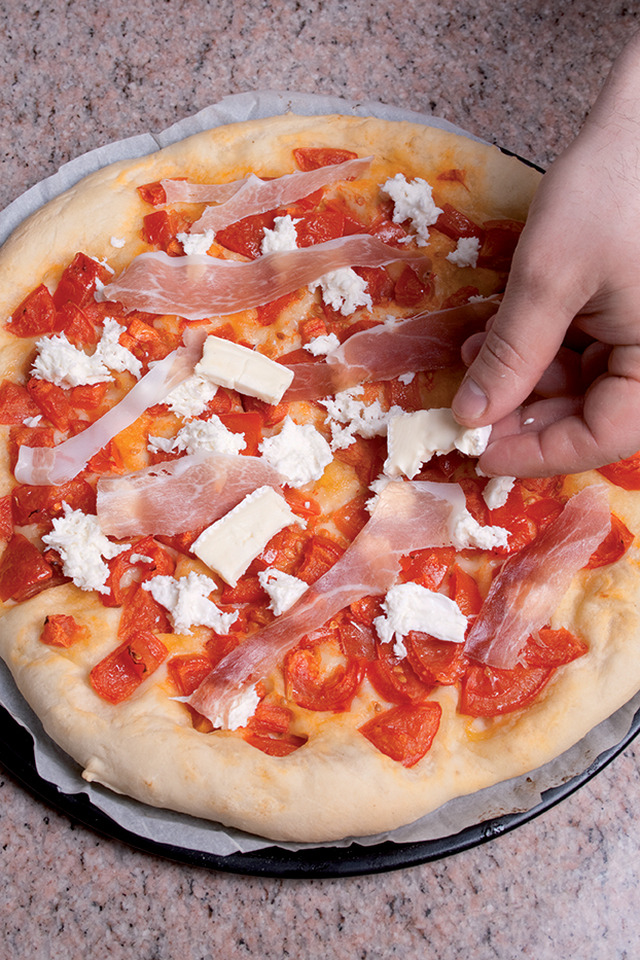 Put the trays into the oven at 190° for 15 minutes, then take them out in order to garnish with the minced mozzarella (soft cheese), the brie and the sliced speck. Complete the cooking in the oven. Before serving, arrange some arugula and a little olive oil on the pizzas.
20 min + rest
20 min
easy
2
Electric oven functions:
Gas oven functions:
Oven rack position: