Pizzette with tomato, oil and basil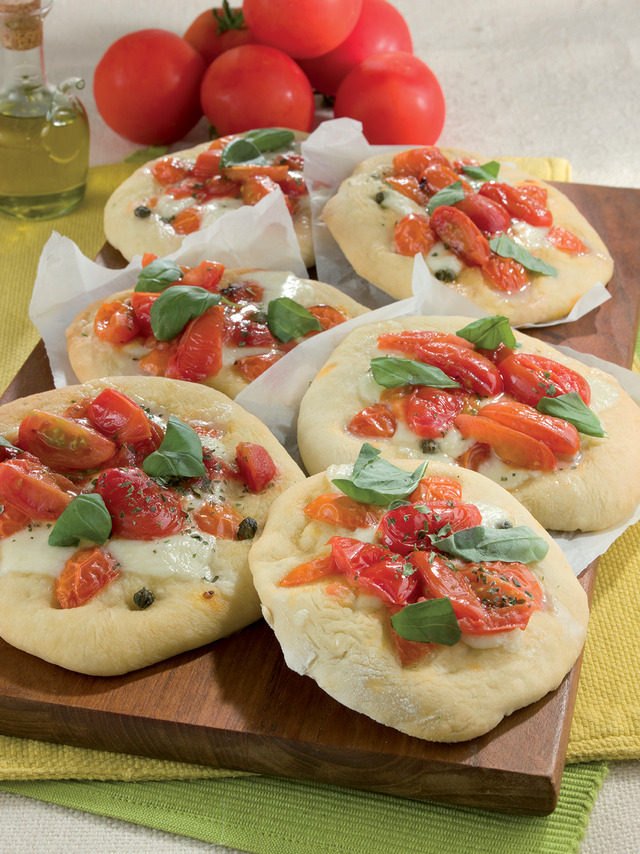 Pizzette with tomato, oil and basil
INGREDIENTS
Pasta: 450 g type "00" flour
20 g brewers yeast
2 spoons extra virgin olive oil
100-120 g water
salt
Filling:
2 mozzerelle
salt
300 g cherry tomatoes
lot of basil
2 spoons of capers
1 red hot pepper
origanum
half a clove of garlic
extra virgin olive oil
Make season 10 chopped basil leaves, half a clove of crushed garlic, a chopped red hot pepper and salt in 50 g oil. Let it rest for 1 night.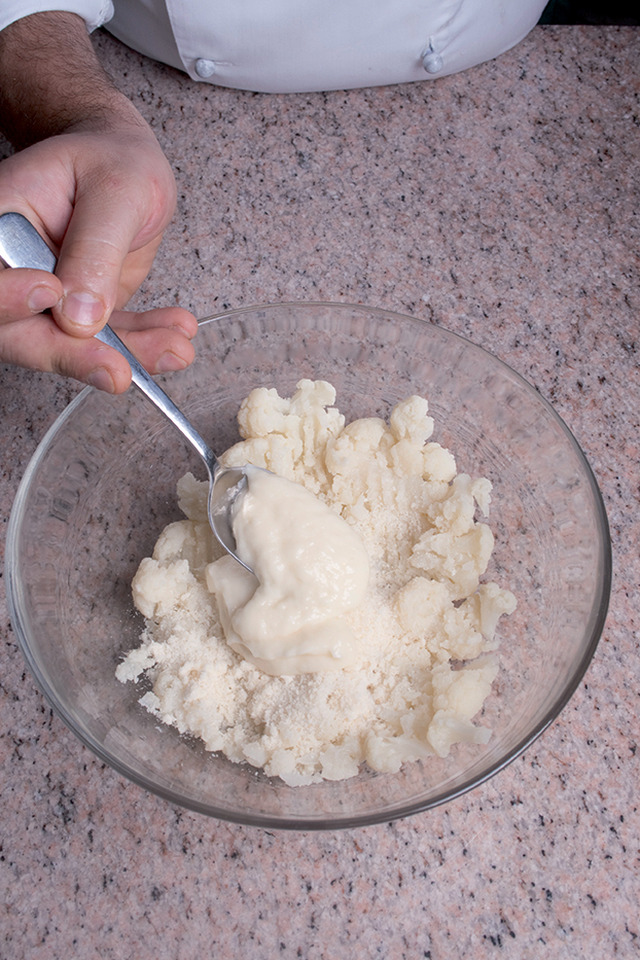 Dough: dissolve yeast in a cup of lukewarm water. Start to work flour and yeast, oil and water necessary so as to obtain and elastic soft and extensible mass. Add salt at the end of processing.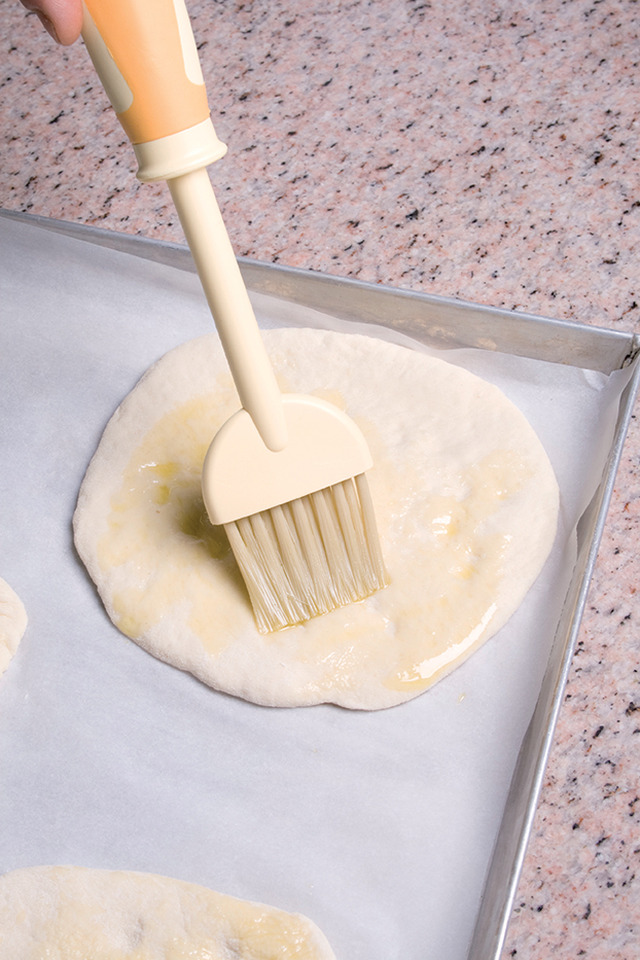 Place the dough in a bowl and cover it with a dishcloth and let it rise for one hour or until it has doubled its volume. Divide the dough into 8 pieces and roll them out in single pieces (pizzette). Brush each pizzetta with the filtered aromatic oil and the arrange the sliced tomatoes and the capers.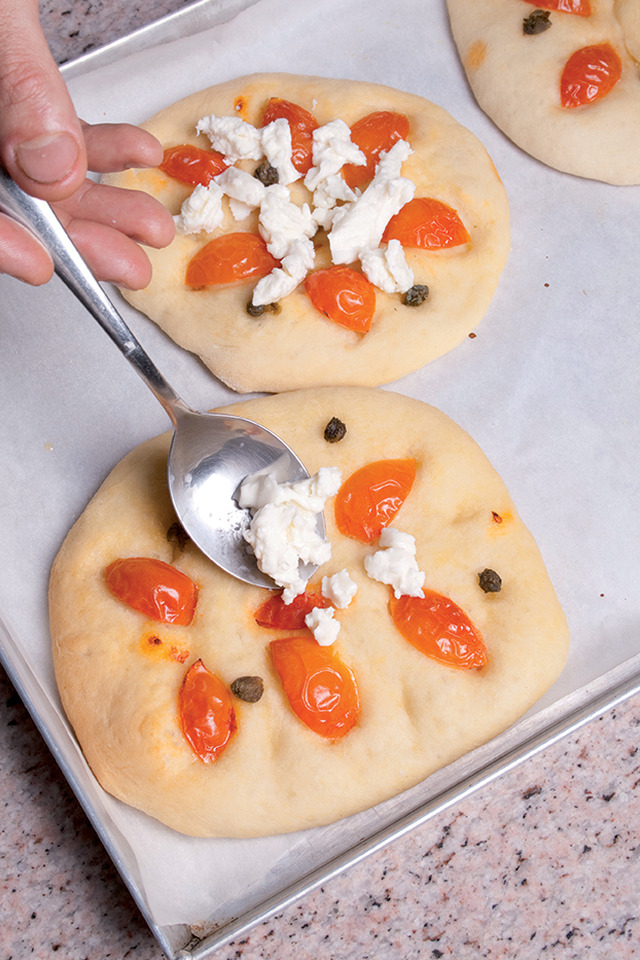 Put them in the oven at 200 degrees for 10 minutes, then take them out and distribute the minced mozzerella. Garnish with basil, origanum and a little aromatic oil.
25 min + rest
20 min
easy
8
Electric oven functions:
Gas oven functions:
Oven rack position: