Orange-flavoured veal and mascarpone rolls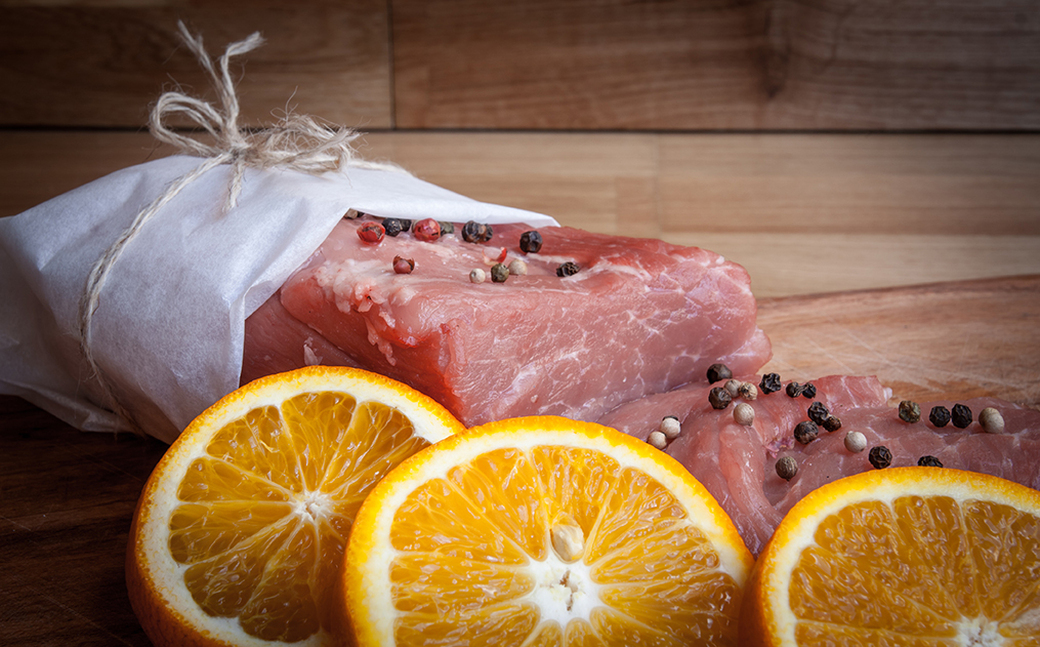 INGREDIENTS
The recommended portion is a couple of rolls per person.
For each roll you need:
1 very thin slice of topside of veal
½ thin slice of roast turkey
1 spoonful of mascarpone cheese (preferably fresh)
1 clove
For cooking:
flour
butter
fresh squeezed orange juice
a pinch of salt
PREPARATION
Spread out the slice of meat on the worktop and place the half slice of roast turkey and mascarpone cheese on top. Wrap the roast turkey around the mascarpone and the meat around the turkey bundle, folding it over on itself and turning the sides into the middle to complete the package with the filling inside.
Make a hole in the roll with a toothpick and insert the clove so that it stays on the surface like a button.
COOKING
Melt the butter in a frying-pan, coat the rolls with flour and brown them, turning them over so that all sides are evenly cooked in this first phase. Add salt. Pour the fresh squeezed orange juice over the rolls.  Turn down the heat and cover the frying-pan. Take the lid off and turn the rolls if necessary. The rolls will cook in a few minutes.
The serving dish can be decorated with sliced orange medallions.
Orange-flavoured veal and mascarpone rolls are an excellent example of the versatility of meat, which can often be combined in unconventional ways with surprising results. This dish features an intriguing combination of ingredients, is attractive to look at and tastes delicious.
Antonella Alberghini