Taralli in sugna (lard) and wild fennel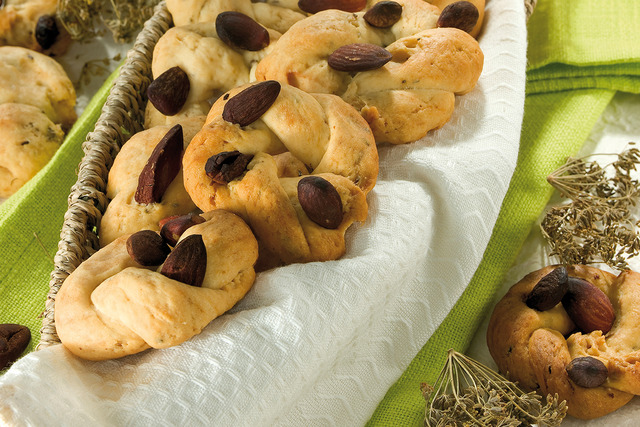 Taralli in sugna (lard) and wild fennel
INGREDIENTS
500 g type "0" flour
25 g fresh brewer's yeast
200 g lard
1 level spoonful of salt
1 level spoonful of wild fennel
unpeeled almonds
lukewarm water as required
Preparation: 30'
Cooking: 45'
Difficulty: very easy
Ingredients for 4/6 people

OVEN FUNCTIONS
electric oven functions
gas oven functions
oven rack position: middle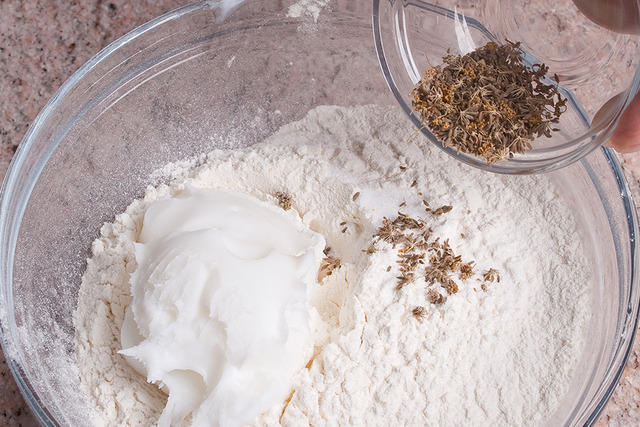 In a large bowl, sift flour and add salt.
Dissolve yeast in a cup of lukewarm water and add it to flour with the wild fennel and the room-temperature softened lard.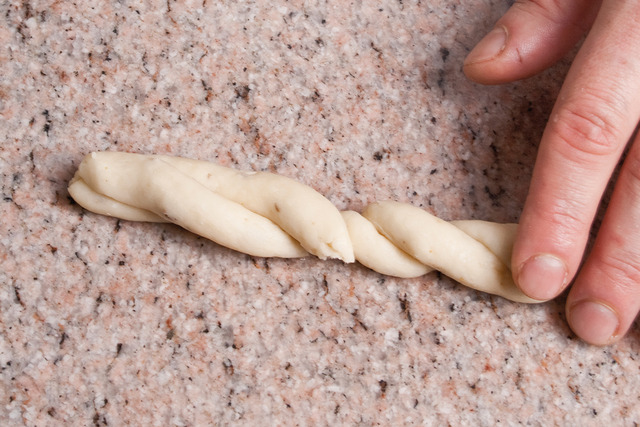 Work the dough until it is soft and elastic.
Roll dough into ropes then twist together, two at a time, joining the ends.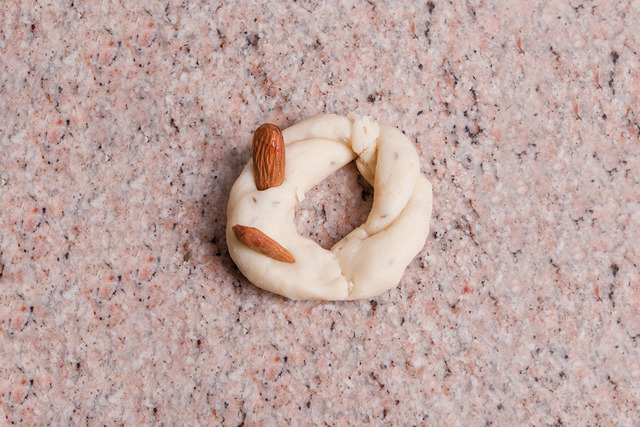 Add almonds into the Taralli and let it rest for one hour covered by a dishcloth.
Brush the Taralli with water and place them into the preheated oven at a 180° c for 45 minutes.
Electric oven functions:
Gas oven functions:
Oven rack position: