IT965MVI2
90cm Stainless steel cooker with fan assisted gas oven.
Natural gas remains one of the cleanest fuels available with Greenhouse emissions 30% of the emissions created by burning coal for electricity generation. It is more economical and preferred by professional chefs for its instant heat and moist cooking environment.
Benefit from the lower running costs of gas, and the moist cooking environment it creates, producing perfectly tender roasted meats with less shrinkage.
The 5 burner cooktop with the offset wok burner makes so much sense. Cook the rice while stir frying with a full sized wok. Try that on any other cooker.
Triple glass door, flame failure protection, storage compartment, long life door seal, digital timer and cast iron trivets. A simple 10 amp plug in connection, just like a toaster.
High resolution image
Technical drawing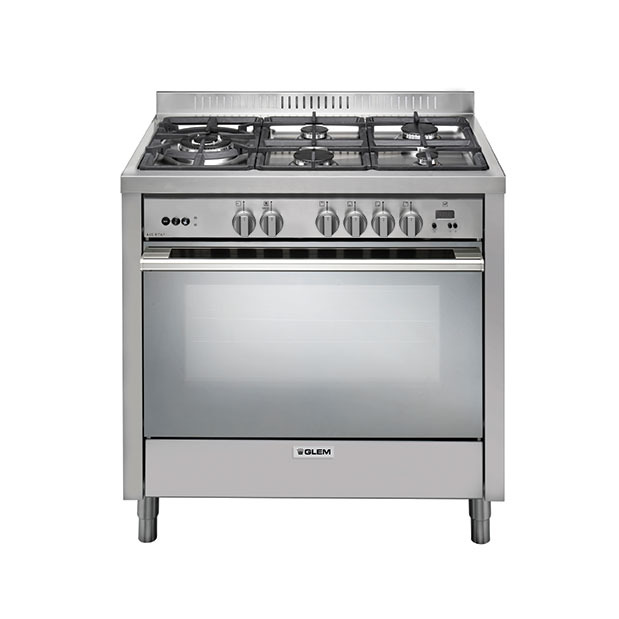 Technical features
Instruction booklet
Request information for IT965MVI2