IT965GGEI2
BI ENERGY COOKER - The oven works on gas or electricity
Exclusive to Harvey Norman and Domayne stores.
WINNER OF THE GOOD DESIGN AWARD FOR DOMESTIC APPLIANCES
A Glem Australia innovation. The oven in the cooker cooks with gas or electricity. We built the first cooker in Sydney, now they are made in Italy for the world. The IT965GGEI2 is the 6th edition of this fantastic cooker.
Gas and electricity for recipe Xivity. Gas is a moist heat for succulent roasts. Electricity is a dry heat for crispy pastries.
In the same oven cook using electricity or gas. It is all about the food. If you want the best result that can be possibly created in an oven then the Energy Xive oven is the answer. Use the moist heat of gas for moist, succulent, flavoursome roasts and the familiar electric oven to produce your all-time favourite recipes.
The 5 burner cooktop with the offset wok burner makes so much sense. Cook the rice while stir frying with a full sized wok. Try that on any other cooker.
This cooker features a Triple glass door, flame failure protection on all burners, storage compartment, long life pyrolytic style door seal, digital timer and cast iron trivets.
Technical drawing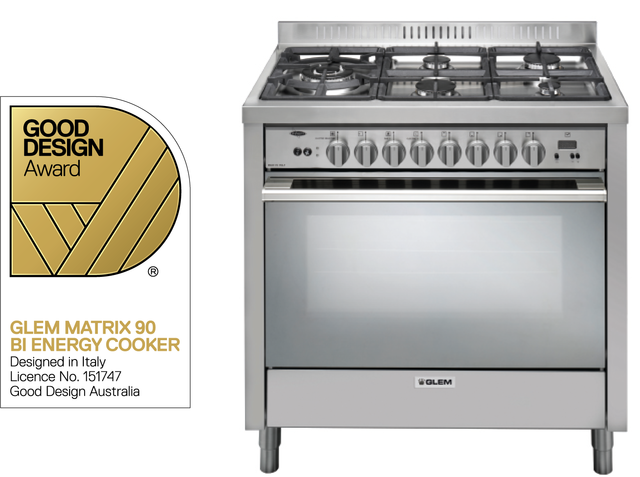 Technical features
Instruction booklet
Request information for IT965GGEI2