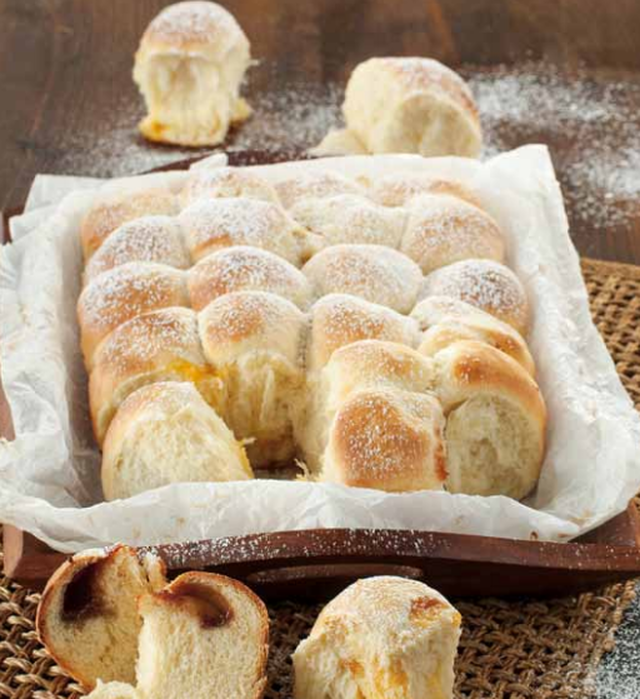 Jam Filled Dough Pearls
INGREDIENTS

Pasta (dough):
500 g Manitoba flour
25 g brewer's yeast
100 g sugar
1 egg
1 yolk
200 g milk
80 g butter
1 orange
1 pinch of salt

Filling:
100 g orange jam
100 g strawberry jam
Decoration: icing sugar
Preparation: 40'
Cooking: 35'
Difficulty: easy
Ingredients for 8 people

OVEN FUNCTIONS
electric oven functions
gas oven functions
oven rack position: middle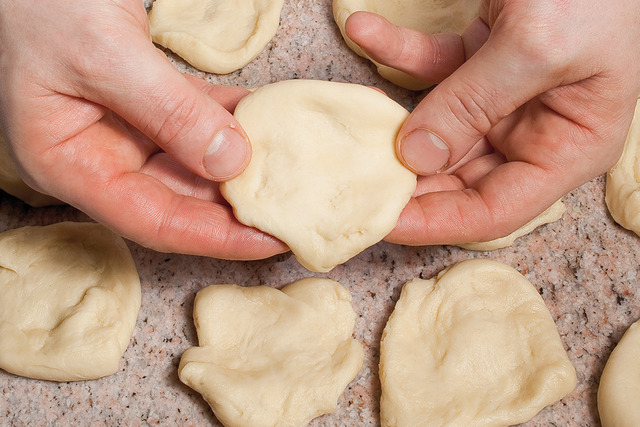 Dissolve yeast in the lukewarm milk. Work flour and the egg with the yolk, yeast, sugar, the minced butter, salt and the grated orange peel. Work the dough until it becomes a smooth mixture. Let the dough rise until it has doubled its volume, then divide into 24 parts. The weight of each part should be of 40 g.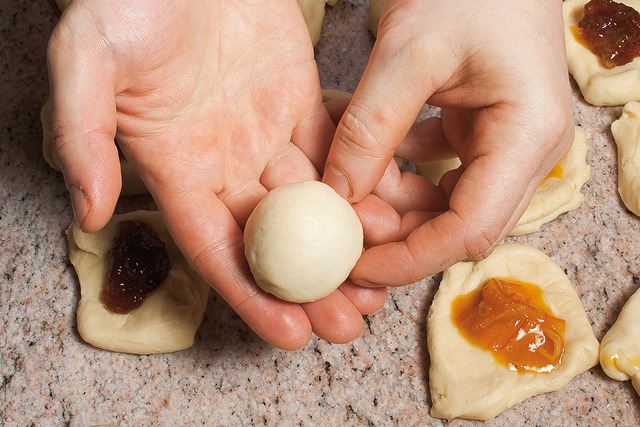 Open the little balls and fill them with a teaspoon of jam. Close and put them into the mold.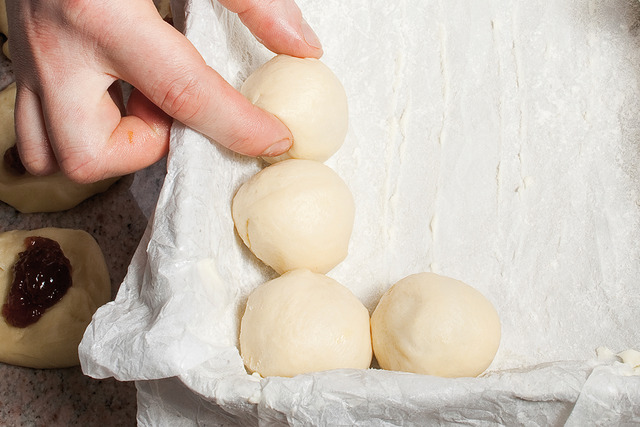 Let them rise for 60 minutes. Bake at 180° for 35 minutes.
Decoration: sprinkle the lukewarm balls with icing sugar.
Electric oven functions:
Oven rack position:
Gas oven functions: