Chicory with red hot pepper and bacon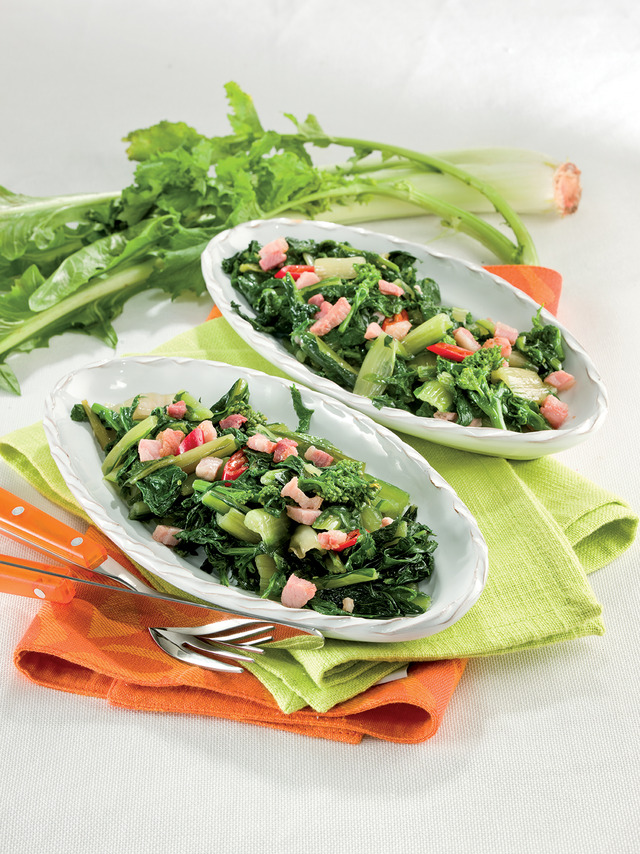 Chicory with red hot pepper and bacon
INGREDIENTS
1 kg mixed chicory
2 red hot fresh peppers 2 cloves of garlic
40 g minced bacon salt
extra virgin olive oil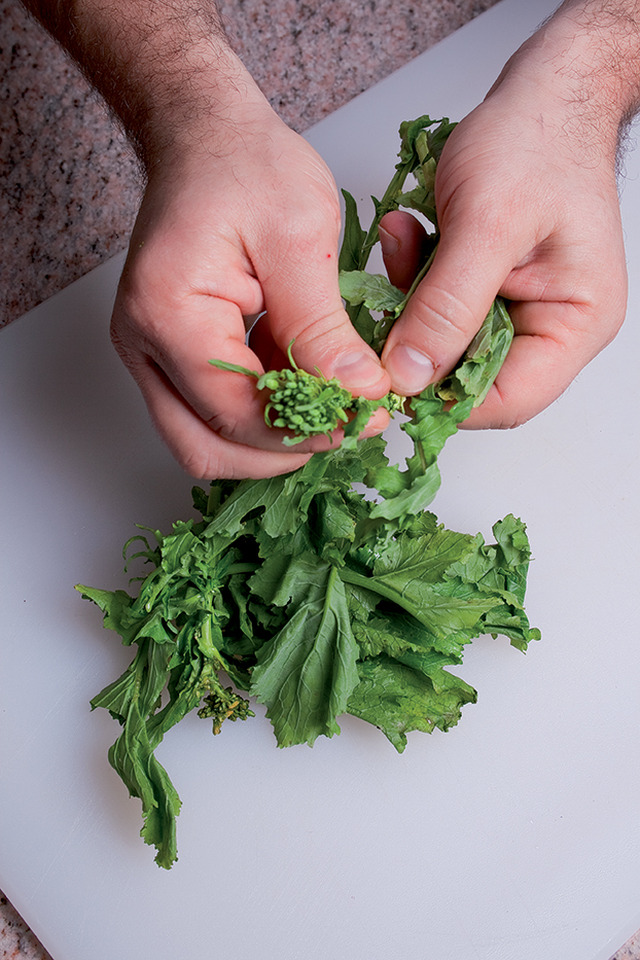 Wash the chicory.
Put it in a large pan with half a glass of water. Put on the lid, boil the chicory, then drain and squeeze.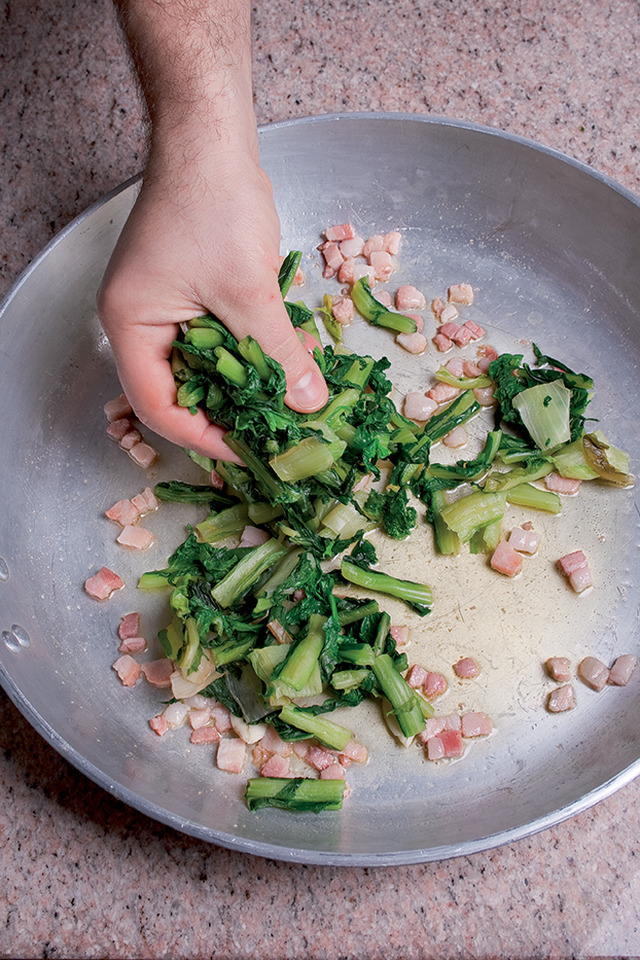 Put on the burner the same pan with the oil, the crushed garlic and the bacon. Then add the vegetable and increase the flame.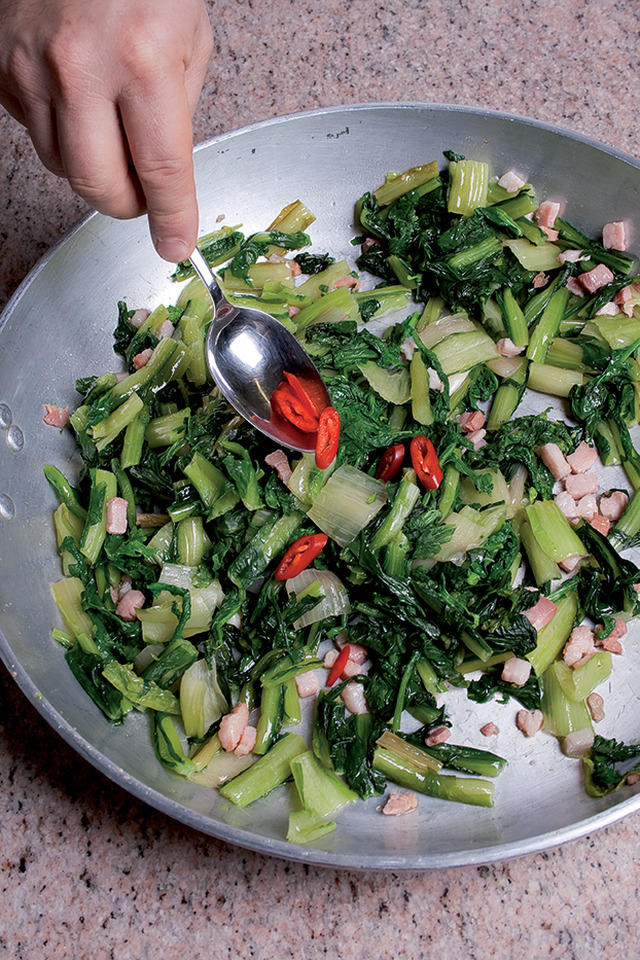 Season the chicory with the two red hot sliced peppers and a pinch of salt.
Cook for 5 minutes and serve it hot.
35/40 '
20/30 '
very easy
4
Burner advised: