Tagliatelle with Ragù
 Ingredients
300 g of dried tagliatelle egg pasta
30 g of carrots
30 g of celery
60 g of onions
300 g minced pork
130 g of tomato sauce
80 g of fresh cream
Grated pecorino romano
6/7 tablespoons of red wine
Extra virgin olive oil
Salt pepper
Chili powder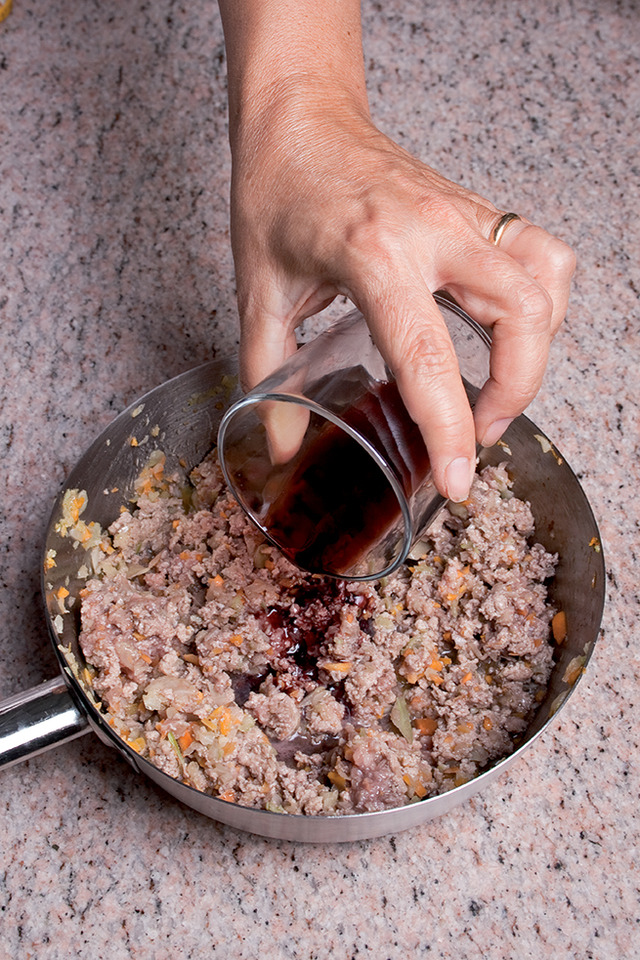 Chop up the vegetables and saute in oil. Add the minced meat, then add salt and pepper and saute for a couple minutes. Add the red bell pepper, a pinch of cayenne pepper powder, and slowly add the wine until it is evaporated.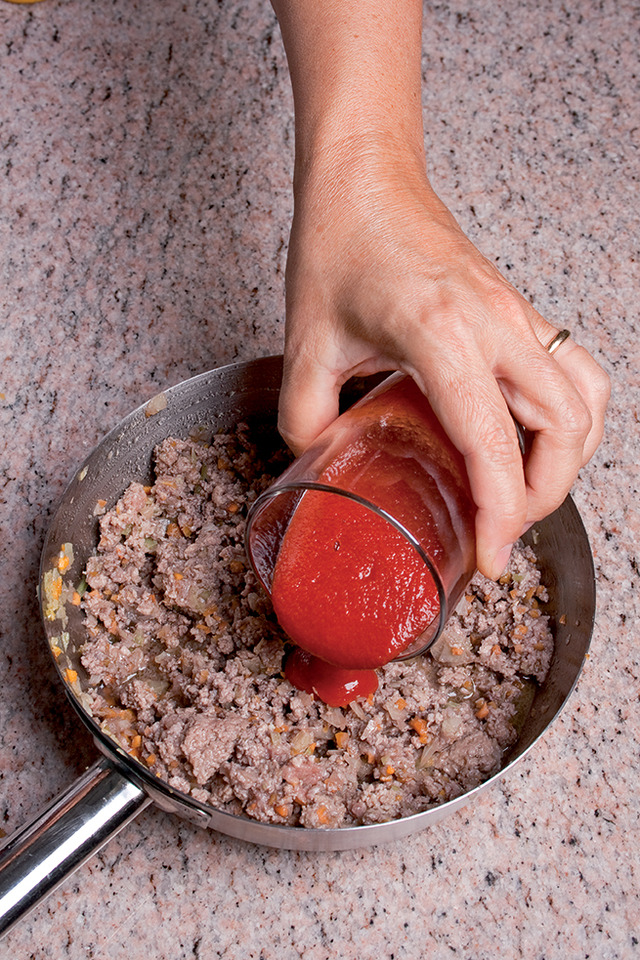 Add the tomato sauce and let the mixture cook at a low temperature for about 50 minutes, gradually adding water.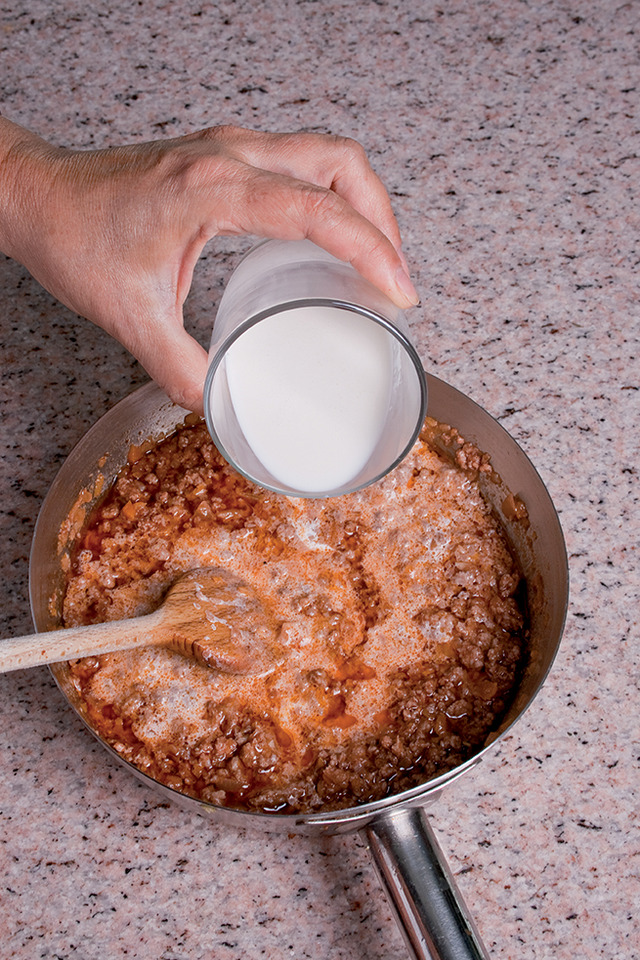 When the sauce is ready, add the cream. Boil pasta in salted water, cooking until it is al dente and drain before adding it to the sauce.
Distribute the pasta onto the plates and top with grated pecorino romano.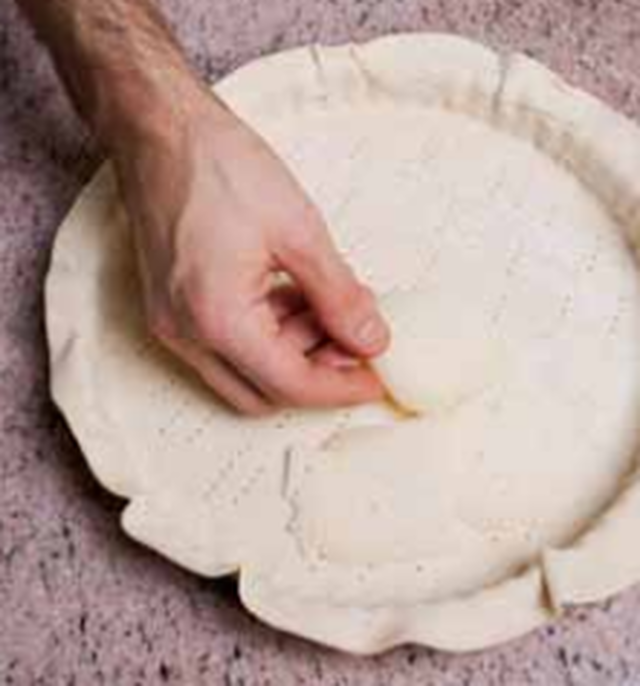 Saute the onions and thyme with the butter for 20 minutes. Add salt and pepper. Beat the egg with the cream, adding in the parmigiano, onion and the rest of the ingredients. Roll out the pastry dough, add it to the pan, pricking the bottom.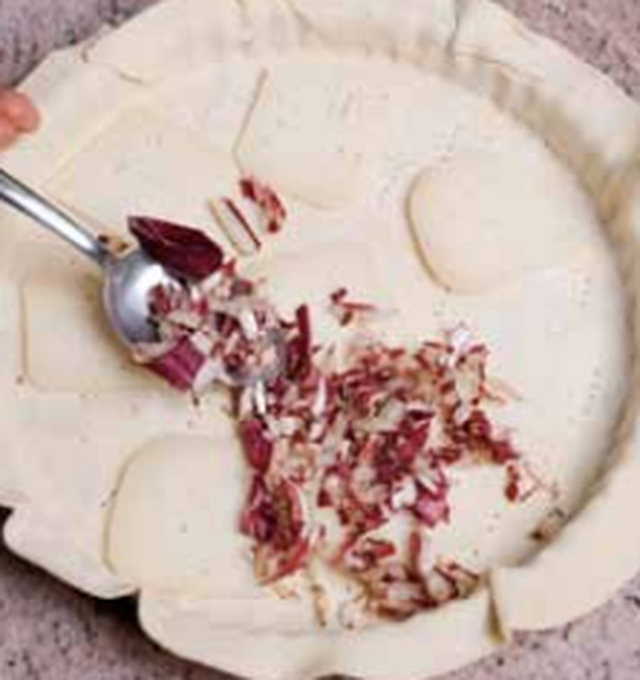 Cut the radicchio into a fine julienne, then pour the onion mixture over it. Bake the quiche in the oven at 190°  for 20 minutes, then lower the temperature to 170°, cooking for another 20 minutes.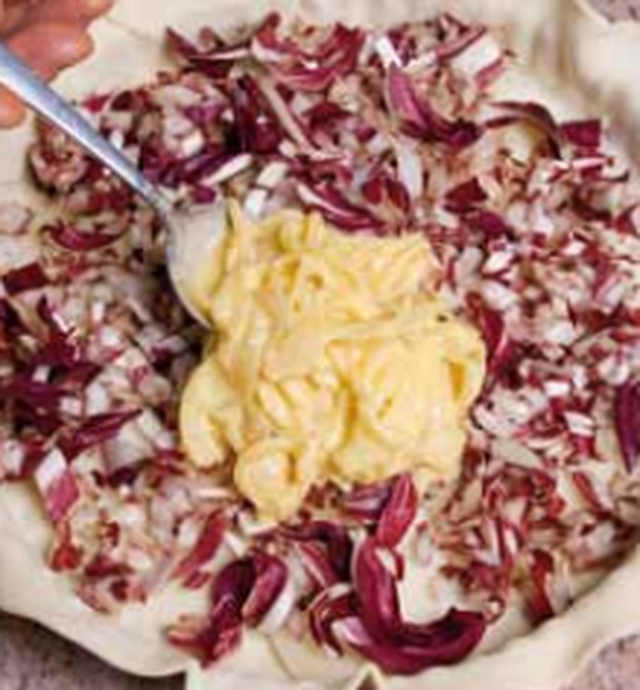 When the quiche is baked, let it rest for at least 12 hours before serving, then finish with a drop of balsamic vinegar from Modena.
Burner advised: