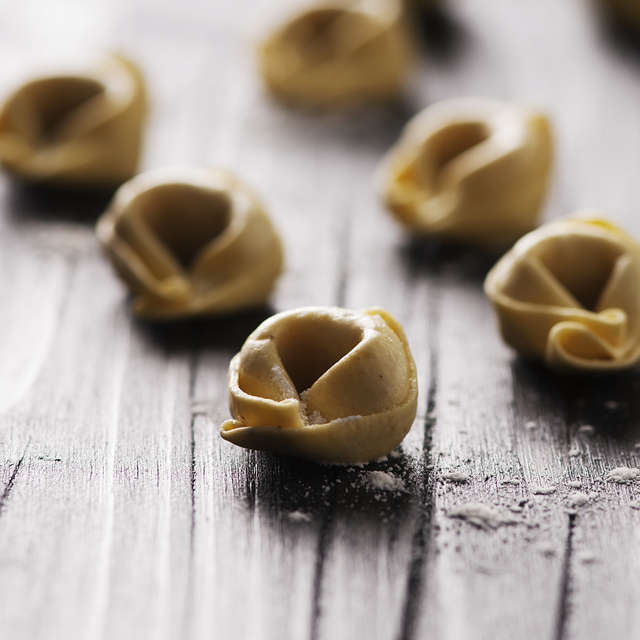 Tortellini
INGREDIENTS
FOR THE PASTA:
400 g of plain flour
4 eggs
FOR THE FILLING:
150 g of lean pork
150 g of lean veal
100 g of sausage
100 g of prosciutto crudo (dry-cured ham)
100 g of mortadella
1 egg (2 if necessary)
200 g of grated Parmigiano Reggiano
1/2 tablespoon of breadcrumbs
Salt to taste
Nutmeg to taste
TO SERVE:
2 l of guinea fowl stock
Grated Parmigiano Reggiano to taste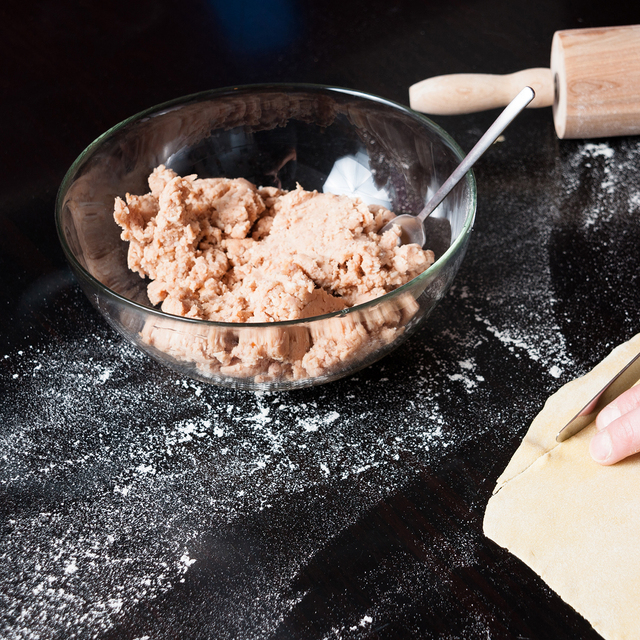 TO MAKE THE FILLING:
Finely chop the veal, pork and sausage meats together. Mince the prosciutto and mortadella into a separate pyrex dish.
Cook the finely chopped pork and veal in a pan for a few minutes, season with salt, drain any water released during cooking and then leave to cool. In a large bowl combine the cooked finely chopped meat, the uncooked prosciutto crudo and mortadella, the breadcrumbs, 1 egg, the Parmigiano Reggiano and the nutmeg, then season to taste. Mix together well and place in the refrigerator.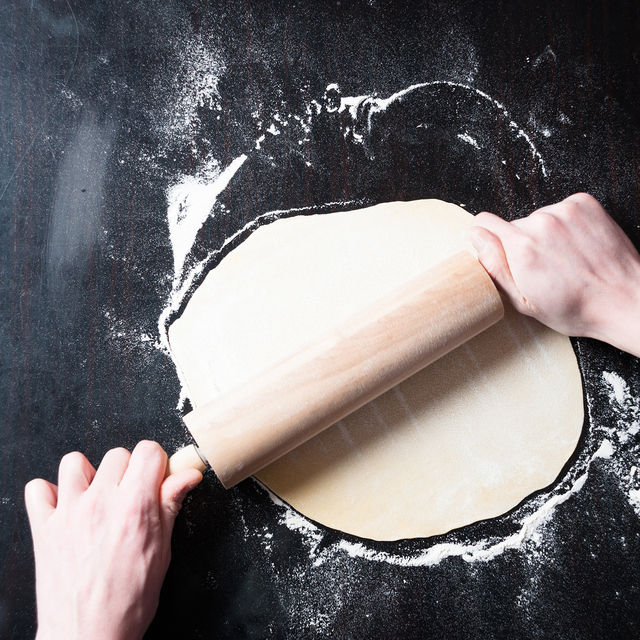 TO MAKE THE PASTA:
Knead the flour and eggs together until you have a smooth, uniform ball of dough. Using a rolling pin, roll out into a thin sheet and cut into small squares measuring 3 cm per side.
Dot a small amount of filling in the centre of each square, then fold the pasta into a triangle, sealing the edges firmly.
Fold the triangle by joining the two opposite points together around the tip of your finger and press the tortellino so that the pasta seals together properly.
Proceed in this manner until you have used up all the ingredients.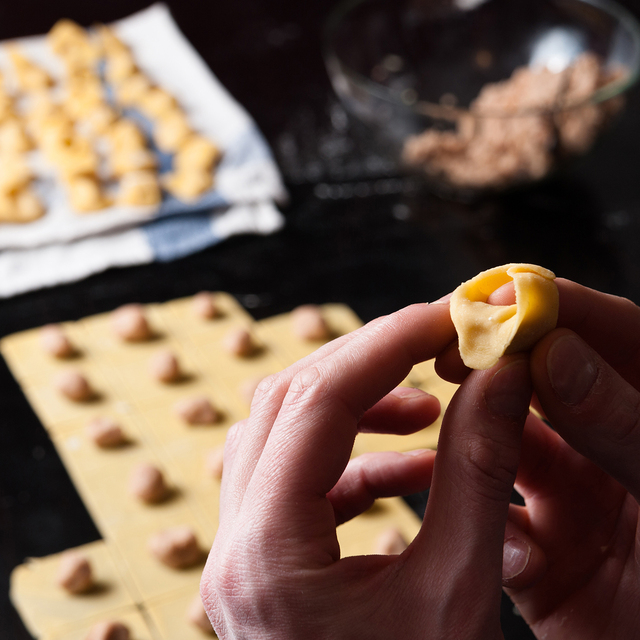 COOKING:
Filter the meat stock and bring it to the boil. Gently toss in the tortellini and let them cook for at least 3/4 minutes. Serve them piping hot with the same stock and add a generous sprinkling of grated Parmigiano Reggiano.
Burner advised: