Ziti with anchoves and crumbs
Ziti with anchoves and crumbs
INGREDIENTS
320 g ziti
8 fillets of anchovies in oil
15/20 cherry tomatoes
100 g soft part of bread
2 cloves of garlic
1 red hot pepper
extra virgin olive oil
salt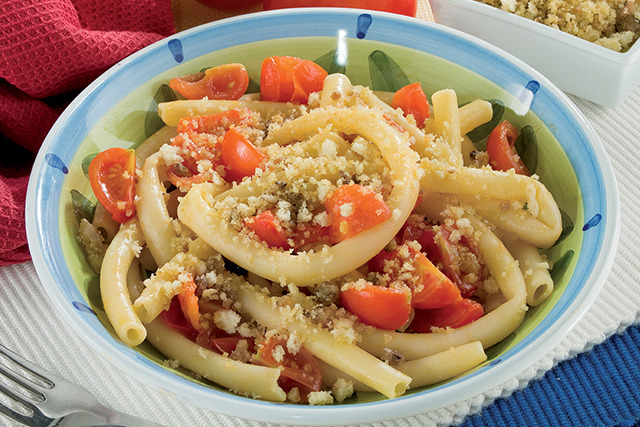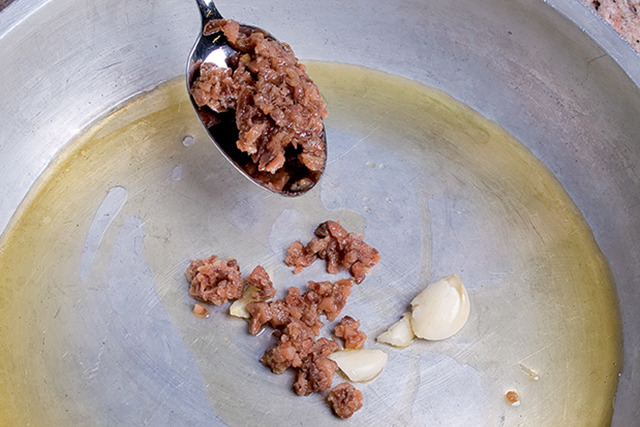 Prepare a thin minced with the fillets of the anchovies. Pour 4 spoons of oil into a large pan and add the anchovies and the garli slightly crushed.
Make the mince wither, then add the bread reduced into crumbs, and stirring let it brown.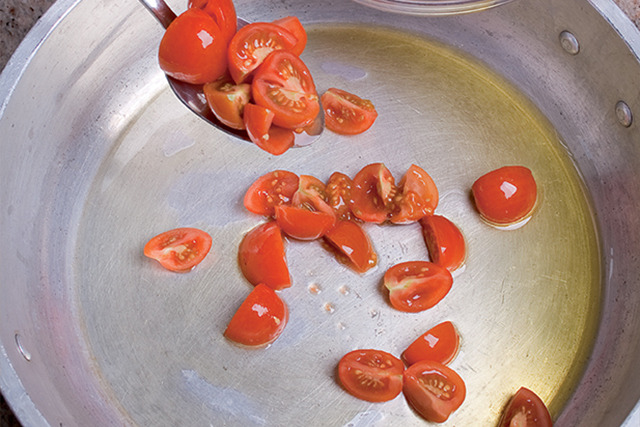 Remove the garlic and keep it separately. In another pan sauté in oil the sliced cherry tomatoes and the hot pepper (if wanted). Salt slightly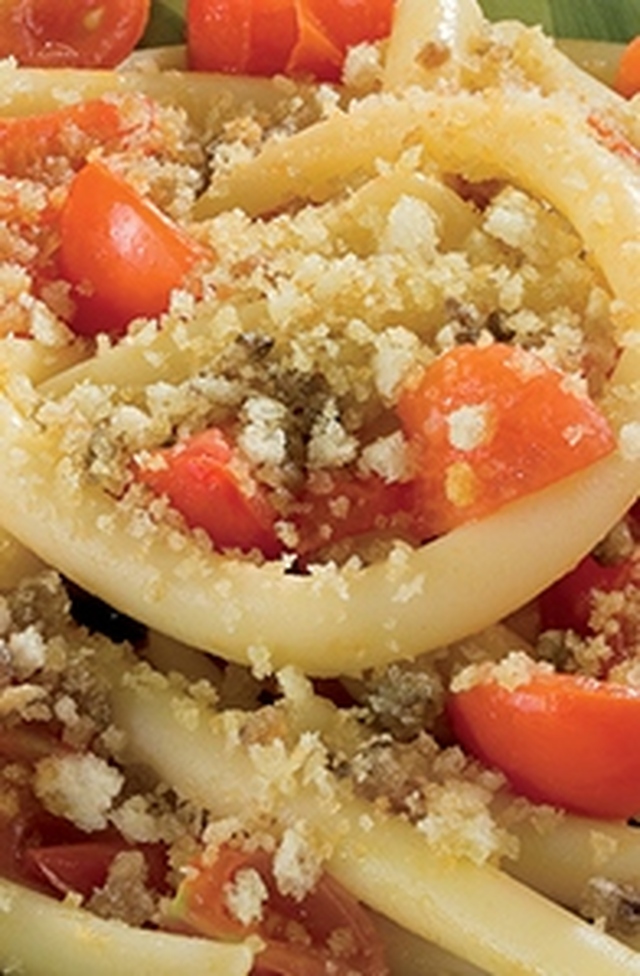 Boil the ziti in lot of salted water, drain and add them to the cherry tomato sauce; arrange them into dishes  and sprinkle them with the crumbs.
Serve immediately.
10 min
15/20 min
very easy
4
Burner advised: