Chicken, celery and walnut salad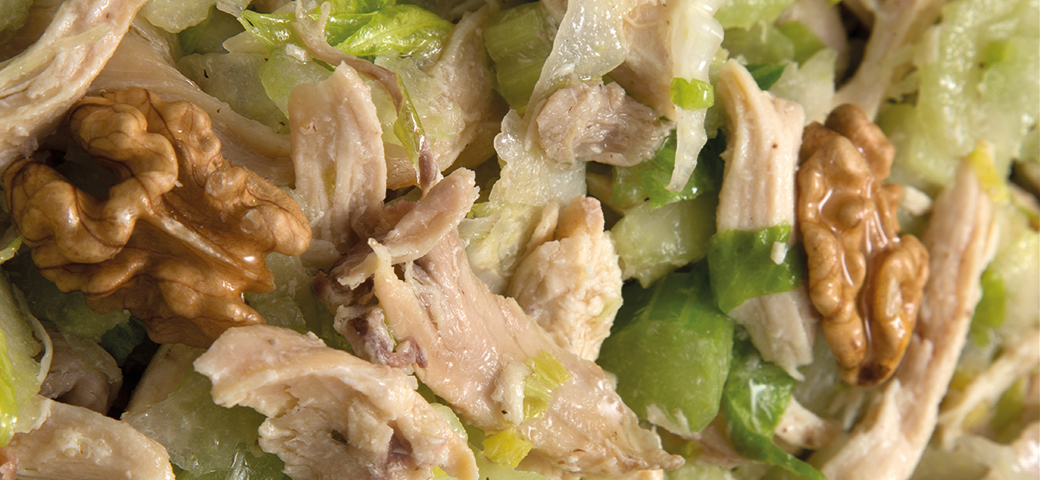 INGREDIENTS
The recommended amount for 4 portions:
1/2 chicken
100 g of Parmesan cheese
3 sticks of celery
10 walnuts
olive oil
salt and pepper
Traditional Modena Balsamic Vinegar
PREPARATION and COOKING
Roast the chicken, remove the meat from the bones, also removing the skin and cartilage, tear up the meat with your hands and leave it to cool.
Slice the Parmesan cheese with a potato peeler.
Wash and dry the celery, remove the leaves and cut the sticks into strips.
Coarsely chop the walnuts.
Pour a few spoonfuls of oil onto the meat, add the other ingredients and mix.
Transfer to a serving dish and serve at room temperature with a dribble of balsamic vinegar.
Antonella Alberghini