Polenta with mushroom sauce
Polenta with mushroom sauce
Preparation time 20 minutes
Cooking time 25 minutes
To serve 4-5 people
Ingredients
400 g of fresh or frozen porcini mushrooms
20 g of dried porcini mushrooms
1 large carrot
1 stick of celery
1 large onion
200 g of skinned, diced tomatoes
2 cloves of garlic
1 teaspoon of chopped rosemary
1 bay leaf
1 glass of white wine
extra-virgin olive oil
salt, pepper
polenta:
300 g of corn meal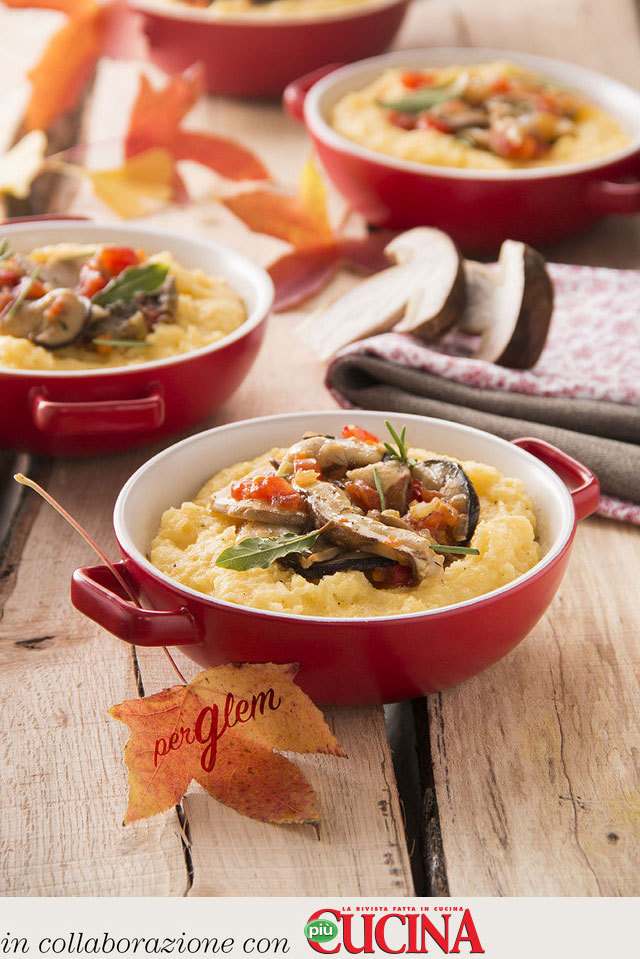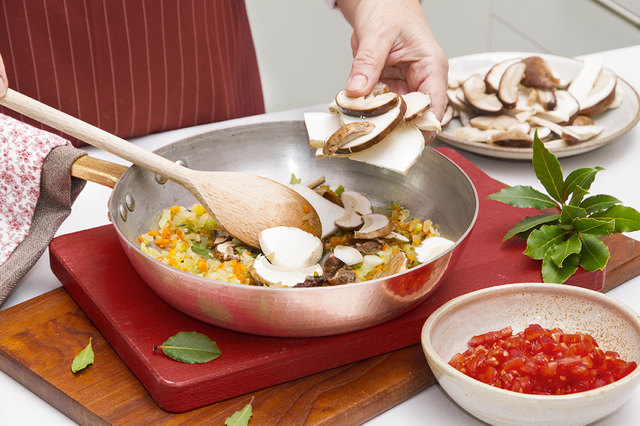 Preparation
Soak the dried mushrooms in warm water until reconstituted.
Fry the crushed garlic cloves and the finely chopped onion gently in the oil with the rest of the vegetables. Add the mushrooms (the dried ones chopped and the fresh ones sliced), the bay leaf and the rosemary.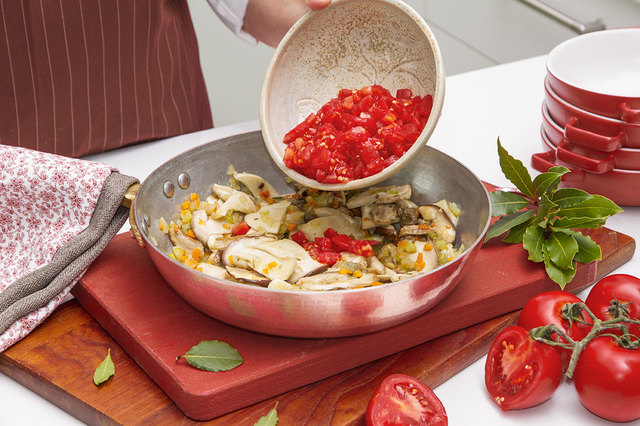 Fry and quench with the wine. Boil off the wine with the lid off the pan, then add the diced tomato. Add salt and pepper. Cook for 25 minutes, gradually adding hot water if necessary.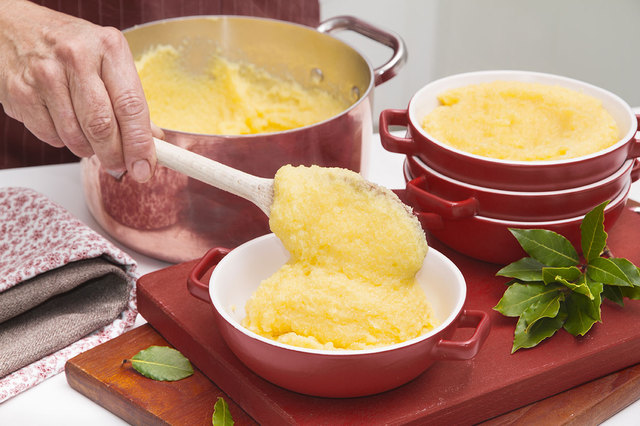 Polenta: make the polenta following the instructions on the pack, and when done pour into greased single-portion heat-proof dishes, add the mushroom sauce in the middle of each dish and serve. 
Burner advised: