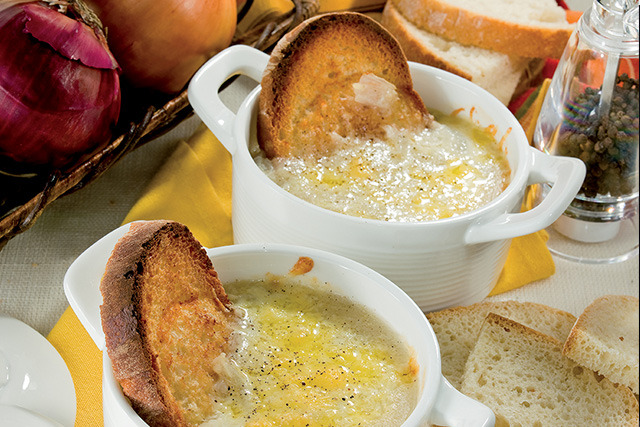 Onion soup
INGREDIENTS
800g white onions
80g butter
55g flour
1,5l broth
100 g gruyère cheese
black pepper
salt 
8 toasted slices of homemade bread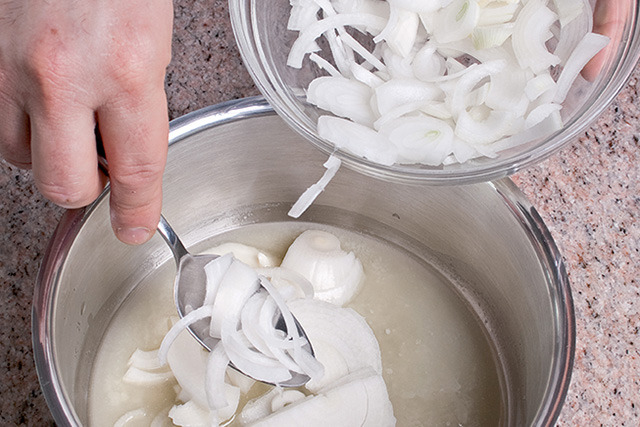 Slice the peeled onions. Sauté in butter for some minutes, then add flour and stir to dissolve the lumps.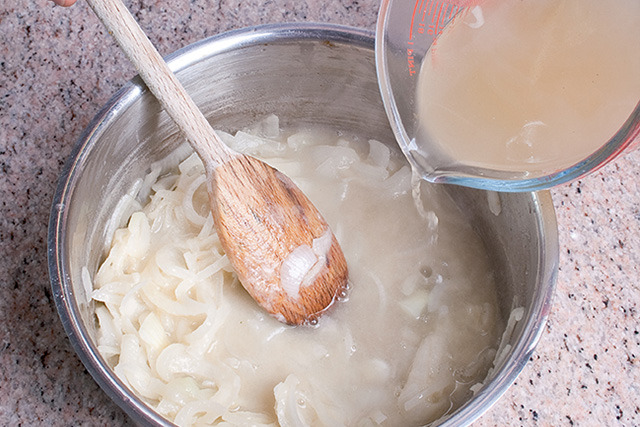 Pour the hot broth and cook over a low heat for 40 minutes. Add salt and peper.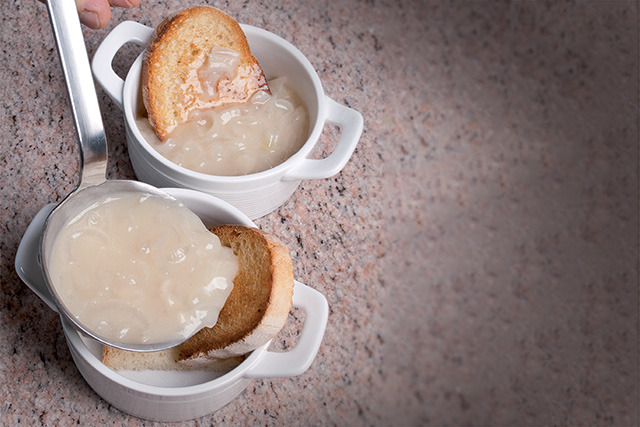 Toast the bread in the oven. Put on the bottom of four ovenproof bowls a slice of bread, then cover with the onion soup.
Put another slice of toasted bread, sprinkle generous gruyère cheese and broil at 200° until the surface is browned.
Electric oven functions:
Oven rack position: