SAVOURY FLANS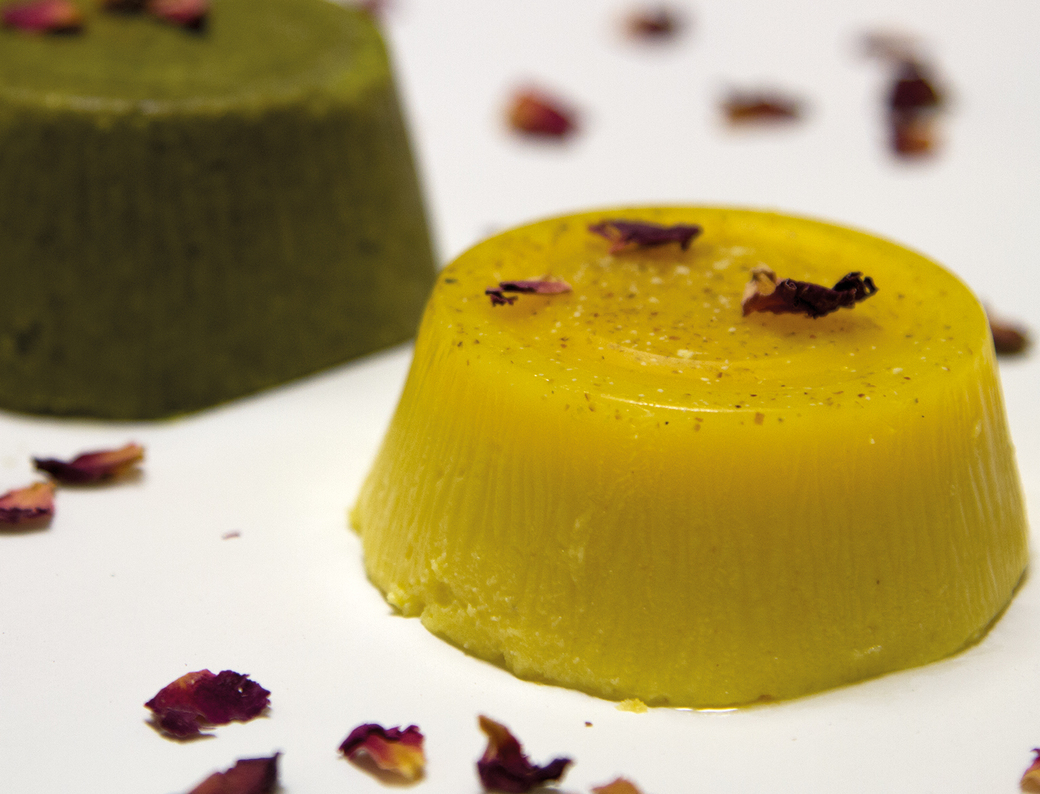 INGREDIENTS
The following ingredients are for 4 single-portion flans
250 ml fresh cream
1 egg
50 g grated Parmigiano Reggiano
20 g potato starch
a pinch of salt and pepper
a knob of butter
4 single-portion ramekins
METHOD
Blend parmesan, starch, salt and pepper in a blender.
Add the egg and keep blending.
Pour the cream and blend until the mixture becomes thick and smooth.
Grease the ramekins with butter and pour in them the creamy mixture in equal portions.
COOKING
Place the ramekins on a baking tray, then add water in the tray until it reaches a centimetre in depth.
Bring the oven to 180°C in static mode, place the tray in the oven and bake for about 30 minutes.
Leave the flans to cool a few hours at room temperature to let them set.
To serve them, place each ramekin upside down on a plate, and carefully remove the container to detach the flans. Heat them up in the oven for a few minutes and decorate them with a few drops of balsamic vinegar, truffle cream, saba (grape must reduction) or any dressing you like.
The recipe comes from a modern interpretation of a dish presented at a cooking class organised for Modena's butchers' group. It became part of the gastronomic offering of the Alberghini Butcher Shop and it is prepared in a wide variety of flavors.
The parmesan one is the traditional recipe, which can be adjusted to make various colourful versions of the basic flan.
You can add to the flan mixture one of the following ingredients, blending it with the egg when making the recipe:
- 50 g buttered spinach
- 50 g truffle cream (even better if you can place a truffle flake on the flan as a decoration)
- 50 g oven-baked pumpkin
- 50 g artichoke cream (with some artichoke petals to decorate the serving dish)
- 4 asparagus boiled and chopped (don't use the wood end of the stem and keep the top to use it as decoration for the serving dish)
- a touch of your creativity!

Antonella Alberghini