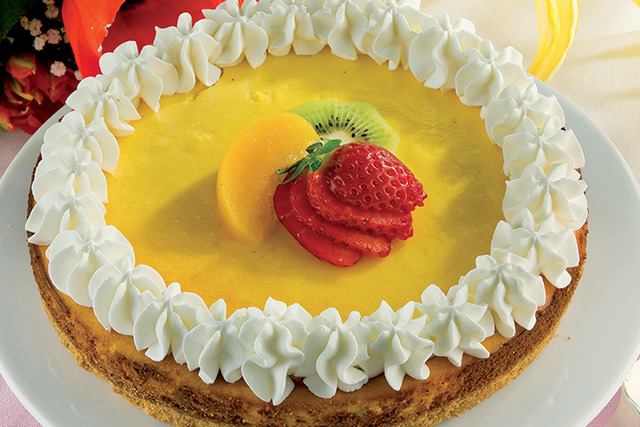 Vanilla cheesecake
INGREDIENTS
Base:
100 g dried biscuits
100 g rusks, 100 g butter
3 spoons of anisette
Filling:
300 g fresh sheep's milk ricotta
2 eggs
80 g sugar
100g sweetened condensed milk
1 grated lemon zest
1 grated orange peel
scraped seeds of 1 vanilla bean
For decoration:
mixed fruit
180g whipped cream
20 g icing sugar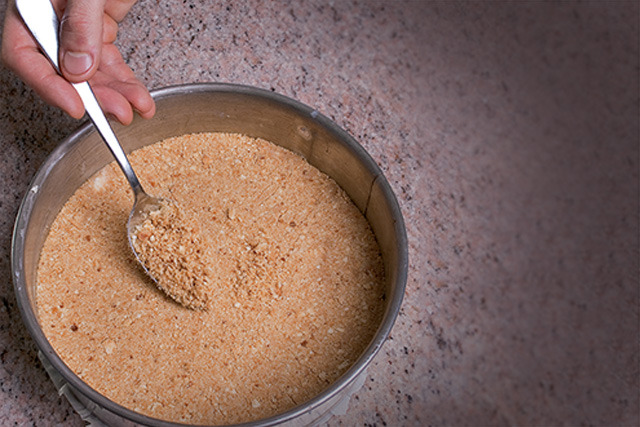 Filling: beat eggs and sugar; add spoons of ricotta. Continue whisking, pour the sweetened condensed milk. When the mixture is swollen and spongy, add the grated orange peel, the lemon zest and the scraped seeds of vanilla.
Base: mince the biscuits and the rusks, then add melted butter and liqueur. Put the mixture on the bottom of the cake mould, press it well and let it rest in the fridge for one hour.
Pour the filling in the cake mould levelling the surface and put in the oven at 170° for 40 minutes; then increase the temperature to 180° and continue cooking for other 10minutes.
Take the cake out of the oven and let it cool without removing it from the mould. When the cake is cold, put it gently on a serving platter.
Decoration: whip the cream with the icing sugar and put the mixture in a sac à poche with round nozzle. Garnish the edge with a crown of cream dollops and adorn the middle of the cake with the mixed fruit.
25 min + rest
50 min
medium
6
Electric oven functions:
Gas oven functions:
Oven rack position: