Fusilli with vegetables, olives and prawns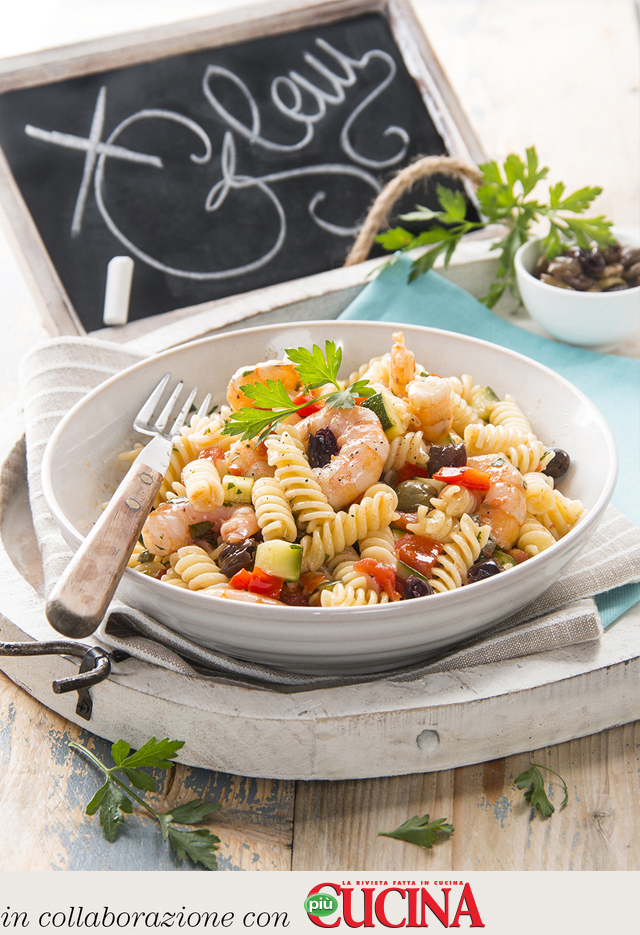 Fusilli with vegetables, olives and prawns
Preparation time 20 minutes
Cooking time 20 minutes
To serve 4 people
Ingredients
300 g of fusilli
200 g of shelled prawns
1/2 tbsp of desalted capers
2 tbsp of pitted "taggiasche" olives
1 segment of red bell pepper, diced
1 ripe tomato, diced
1 clove of garlic
1 chopped shallot
2 courgettes (skin only, diced)
3 tbsp of white wine
parsley
extra virgin olive oil
salt, white pepper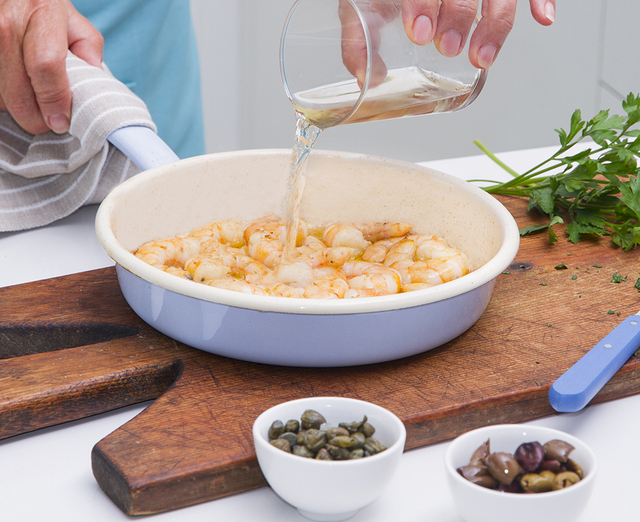 Preparation
Chop the capers with the parsley.
Fry the chopped garlic gently with the finely chopped shallot and the olives in 4 tbsp of oil, add the diced vegetables and salt and pepper and cook for 15-20 minutes, adding water as necessary. Fry the prawns in a little oil in another frying-pan for 1-2 minutes then quench with the wine and allow it to evaporate. Add salt to taste.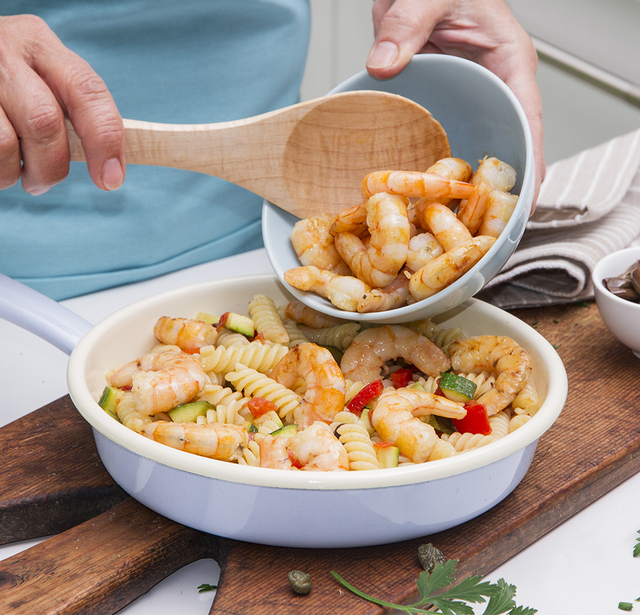 Add the prawns to the vegetables, without any further cooking.
Boil the pasta in plenty of salted water, drain while still al dente then toss it in the frying-pan with the sauce.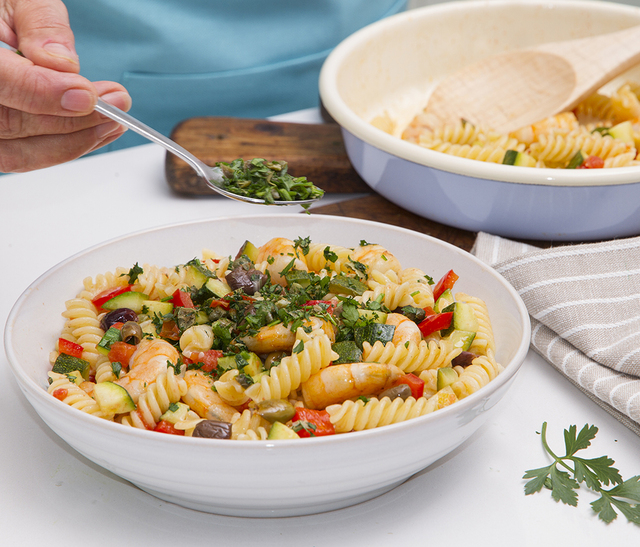 Garnish the dishes with the chopped parsley and caper mix and serve. 
Burner advised: