Veal "Straccetti" with artichokes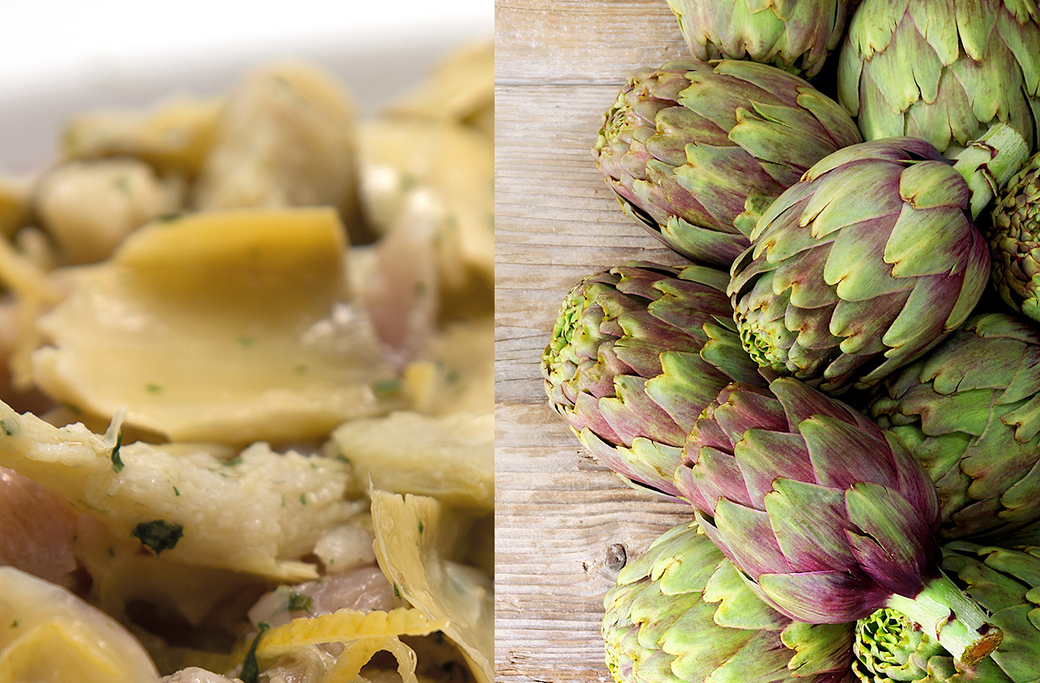 INGREDIENTS
For 4 portions you will need:
300 g of thin slices of topside of veal
1 untreated lemon
10 artichokes conserved in oil
finely chopped garlic and parsley
extra virgin olive oil
a pinch of salt and pepper
PREPARATION
Wash and dry the lemon, peel away the yellow rind and cut it into thin strips. Cut the artichokes into quarters.
Mix the meat, the lemon rind, the artichokes, the garlic, the parsley, the salt, the pepper and the oil in a bowl.
The dish is now ready for cooking.
COOKING
Heat a non-stick frying-pan and cook the mixture for 10-15 minutes over strong heat, stirring or tossing from time to time.
Antonella Alberghini