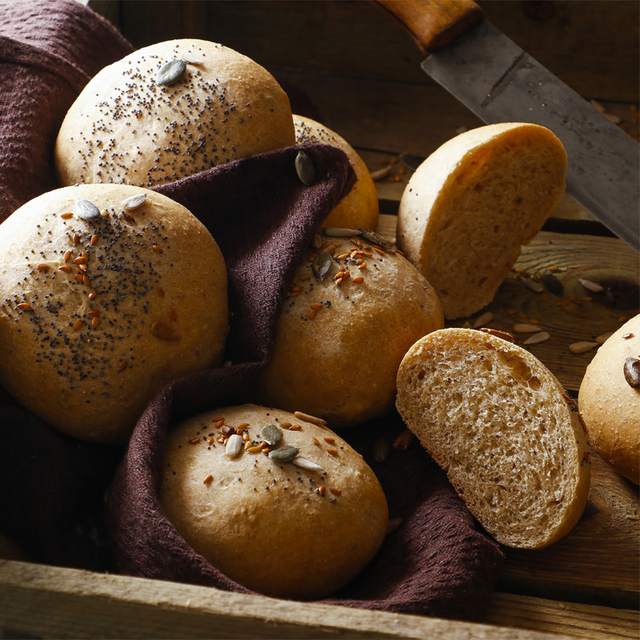 Ingredients
200 g of type 0 flour
100 g of wholemeal flour
100 g of Khorasan wheat flour
150 g of wholemeal spelt flour
25 g of brewer's yeast
40 g of extra virgin olive oil
12 g of salt
mixed seeds


in collaboration with piùCUCINA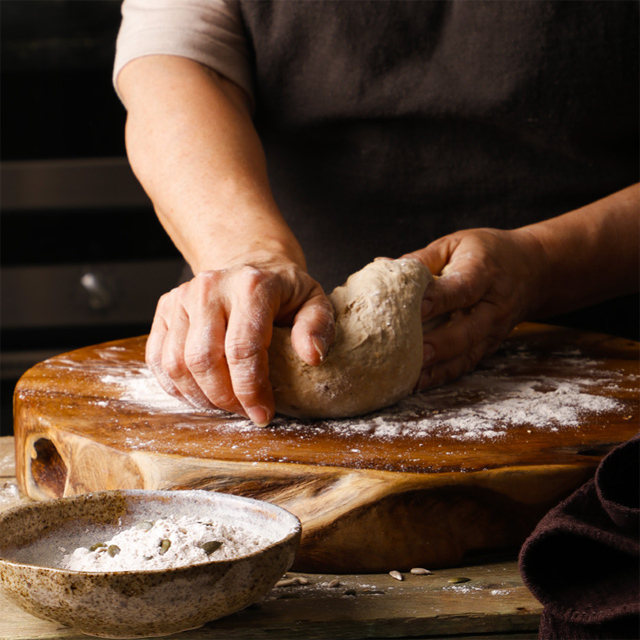 Preparation
Dissolve the yeast in 100 g of water at room temperature in a bowl. Mix the flour with the oil and yeast, adding the water needed to produce a very soft, elastic dough. Add salt when the dough is ready.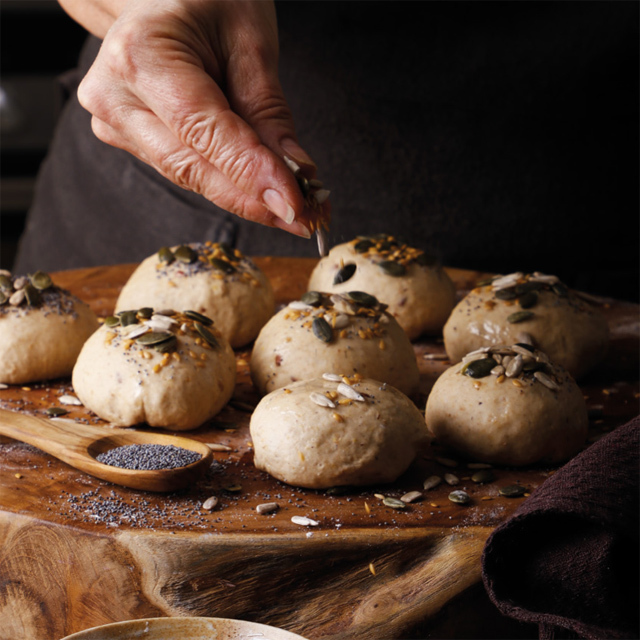 Protect the dough by covering it with a tea towel and leave it to prove well away from draughts until it has doubled in volume, then knead it again for a short time and form small rolls weighing 60-70 g each.
Brush the rolls very sparingly with oil, sprinkle with the seeds, then transfer them to a baking tray lined with greaseproof paper.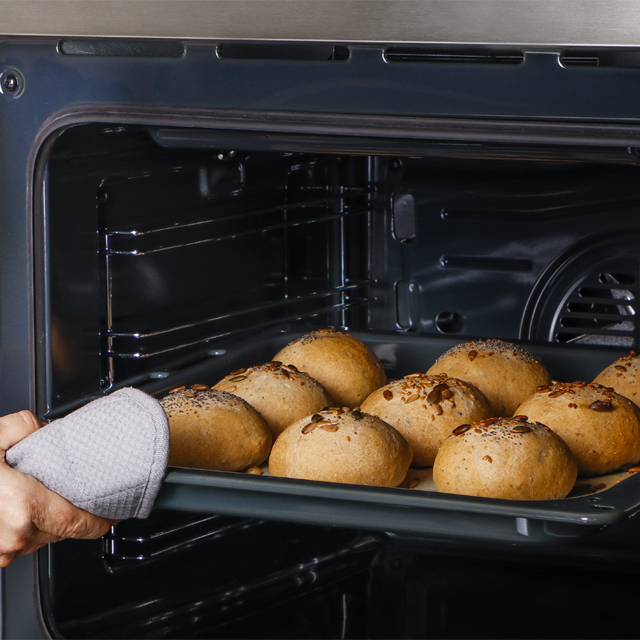 Leave to prove until they double in volume.
Bake the rolls using the pizza and bread cooking mode at 200 °C for 15 minutes. Remove them from the oven and place them on a rack to cool.
25 min
15 min
medium
12-13 4 grain bread rolls