Anchovy, olive and oregano pizza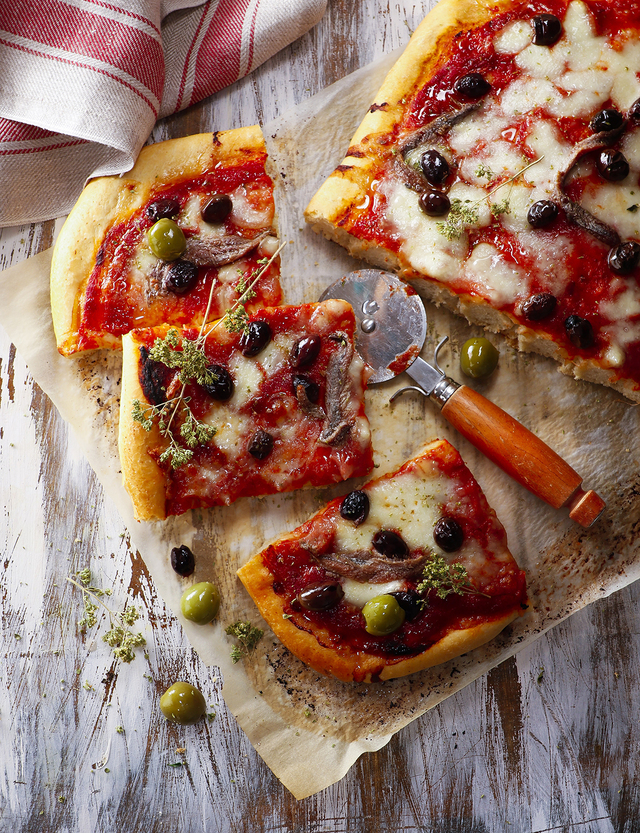 Anchovy, olive and oregano pizza
Ingredients
pasta:
400 g of type 0 flour
40 g of extra virgin olive oil
18 g of brewer's yeast
water as required
topping:
300 g of tomato pulp
300 g of mozzarella cheese
10 anchovy fillets
20-25 pitted mixed olives
oregano
salt
extra virgin olive oil
in collaboration with piùCUCINA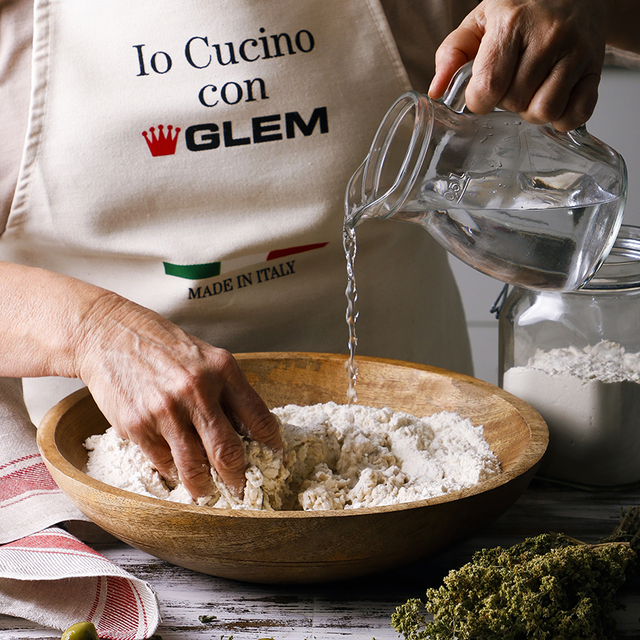 Preparation
Mix the flour with the oil and the brewer's yeast dissolved in 100 g of water. Knead and gradually add water to make a soft, stretchy dough. Add salt when the dough is ready.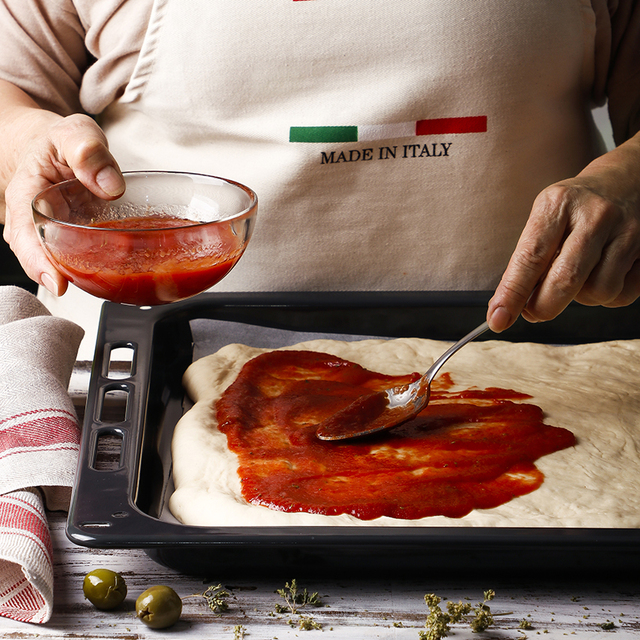 Form into a loaf, cover with a tea towel and leave to prove in a warm place until it has doubled in size.
Roll out the dough then place it on an oven tray lined with greaseproof paper and leave the dough to stand for 30 minutes.
Topping: season the tomato with oil, salt and oregano. Spread the seasoned tomato over the pizza.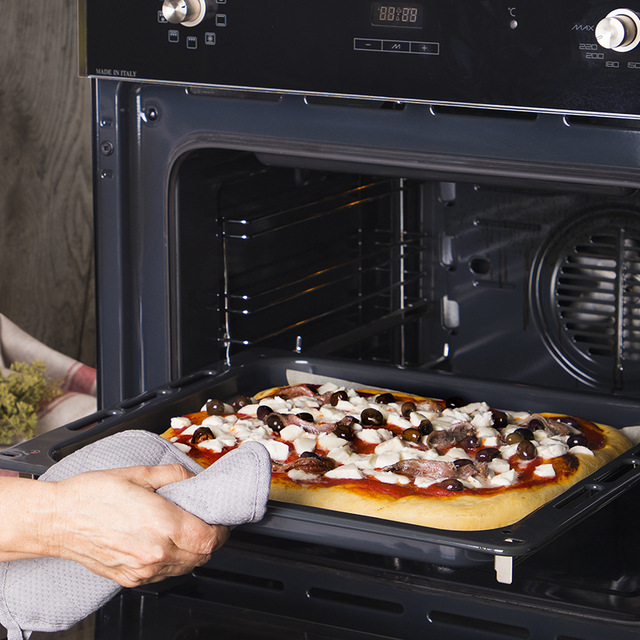 Bake using the pizza and bread cooking mode at 200 °C for 15 minutes. Remove from the oven and spread the chopped mozzarella cheese, the olives, the oregano and the anchovy fillets over the pizza. Return to the oven at 200 °C for 12-15 minutes.
Remove the pizza from the oven and serve.
30 min
30 min
Medium
4-6 people