Chocolate and almond tart
Crostata con cioccolato e mandorle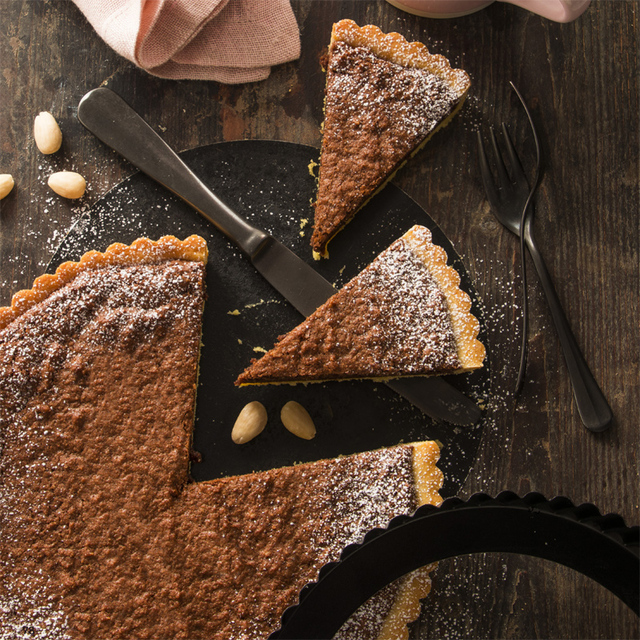 Ingredienti
Ingredients
pastry:
250 g of flour
1 egg
120 g of butter
100 g of sugar
1 pinch of salt
grated rind of one orange
filling:
100 g of sugar
180 g of ground almonds
120 g of dark chocolate
60 g of butter
6 tablespoons of cream
1 egg
1 vanilla pod
decoration:
icing sugar


in collaboration with piùDOLCI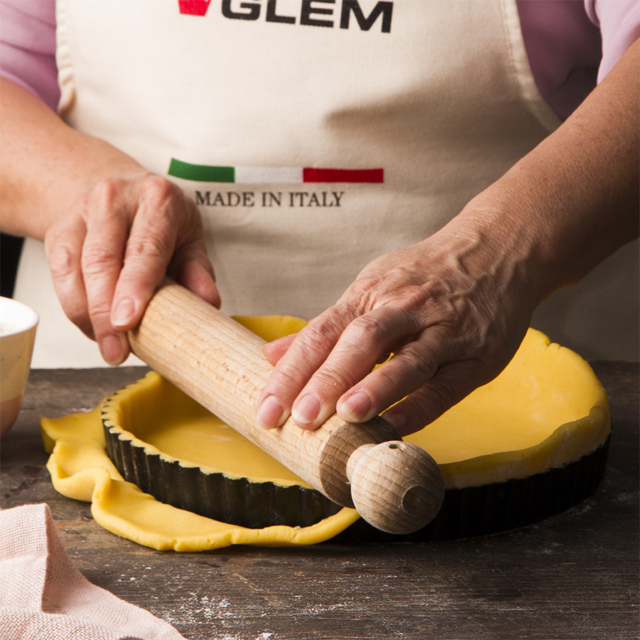 Preparation
Pastry: quickly mix the flour with the cold butter, cut into pieces, the sugar, the egg, the grated orange rind and the salt. Form into a loaf and leave to cool in the fridge covered with kitchen film for 2 hours.
Roll out the pastry until 4 mm thick and line the buttered, floured cake tin. Trim off the pastry around the edge and prick the bottom with a fork. Place the cake tin in the fridge.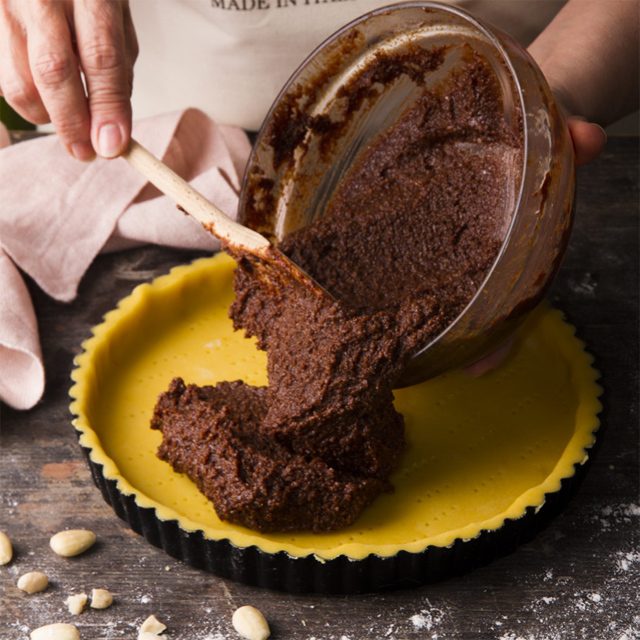 Filling: melt the chocolate with the butter in a saucepan by the bain-marie method.
Take off the heat, allow to cool until just warm and add the sugar (keeping 1/2 a spoonful aside). Add the almonds, egg yolk, vanilla scrapings and cream to the chocolate.
Whip the egg white with 1/2 spoonful of granulated sugar in a separate bowl. Add the meringue to the filling. Pour the filling over the pastry and level it.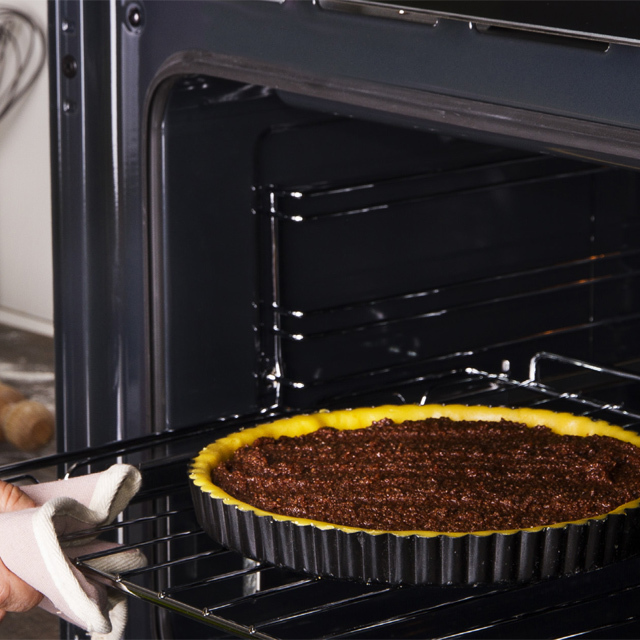 Bake the tart using the pastry cooking mode at 180 °C for about 35-40 minutes.
When the tart is cooked, remove it from the oven and the cake tin and leave it to cool on a rack. Dust the edge of the tart with a little icing sugar.
 
40 min
35-40 min
medium
8-10