Peach and apricot muffins
Peach and apricot muffins
Ingredients
300 g of sugar
300 g of flour
6 eggs
200 g of butter
100 g of yoghurt
12 g of baking powder
2 pinches of salt
1 vanilla pod
apricots, peaches
decoration:
icing sugar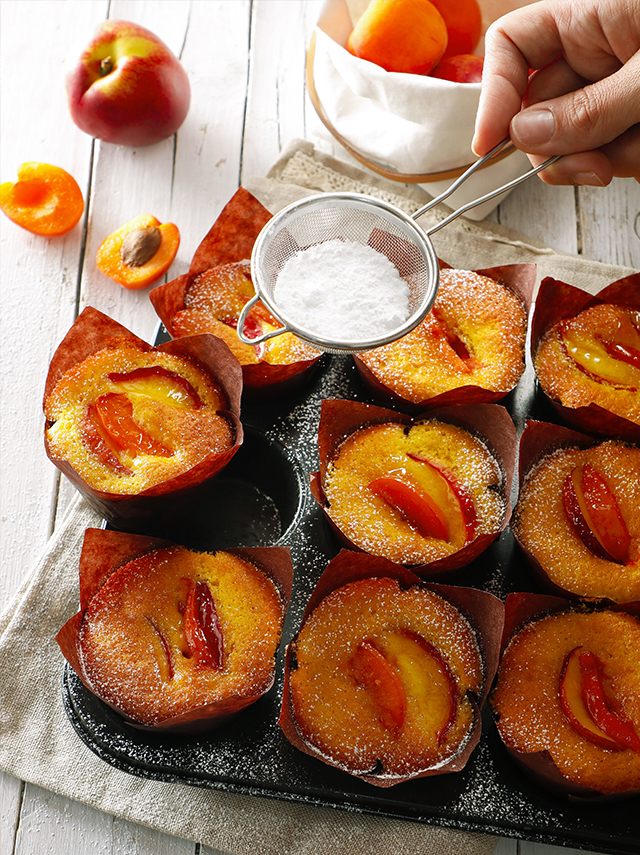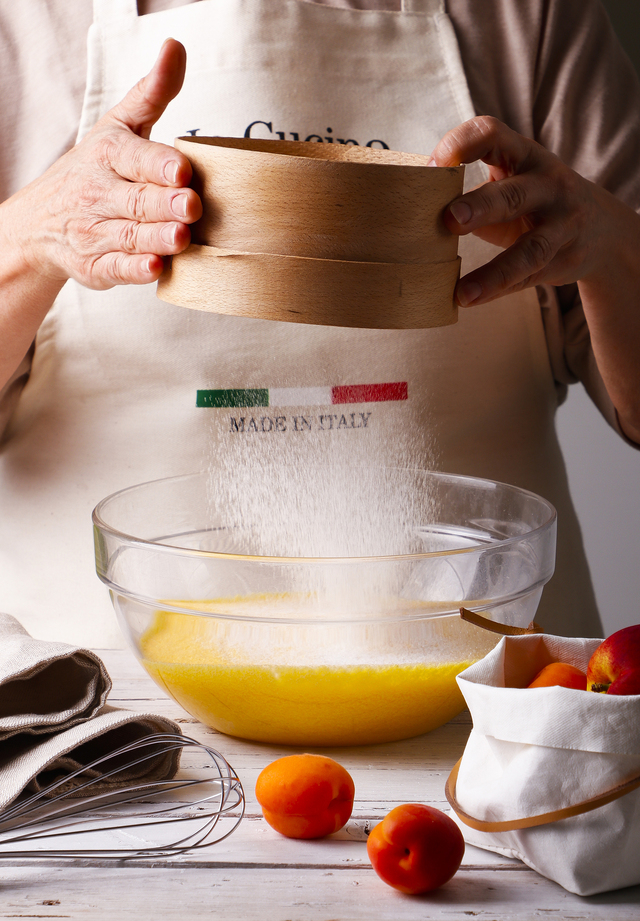 Preparation
Place the softened butter in a bowl with the sugar and the beaten eggs, adding the yoghurt and the vanilla scrapings. After mixing thoroughly, stir in the sieved flour, baking powder and salt.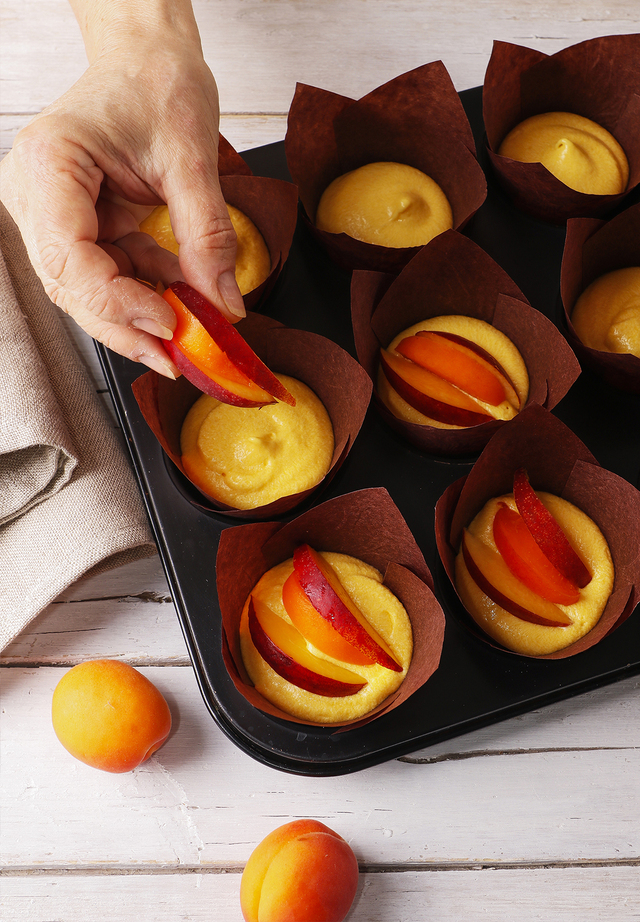 Transfer to the paper cases ready-prepared in the tins. Distribute the thinly-sliced fruit.
Bake the muffins using the pastry function at 180° C for 30 minutes. Turn them out of the tins, place them on a rack and, once cold, dust them with icing sugar.
20 min
30 min
medium
12/13 muffins