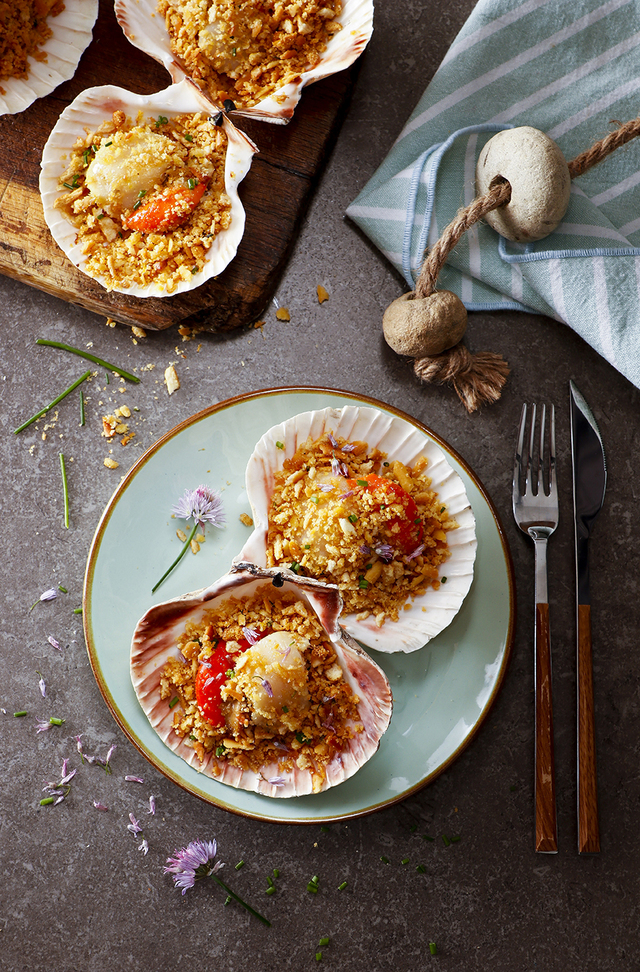 Scallops au gratin
Ingredients
9 scallops
80 g of coarsely chopped breadsticks
1 lemon
chives
4-5 tablespoons of extra virgin olive oil
salt, pepper 
in collaboration with piùCUCINA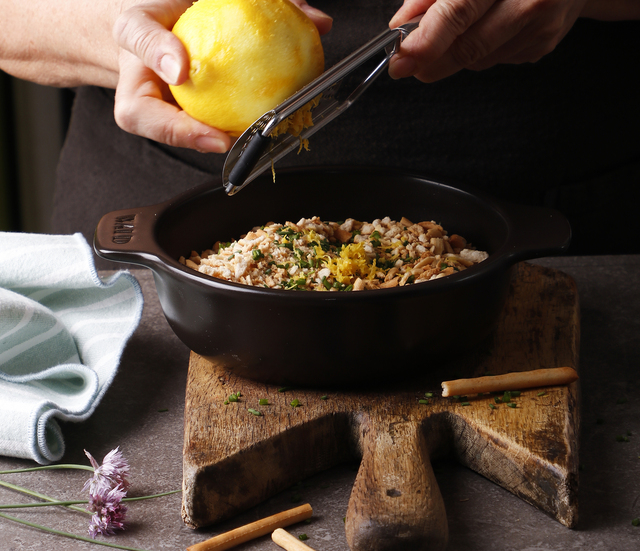 Preparation
Detach the fleshy parts from the shell with a small knife. Separate the "meat" and the coral-coloured roe from the skin, which you will discard with the black part. Rinse the scallops in running water and dry them with kitchen towel. Wash the shells and set them aside. Replace the "meat" of the scallops in the shells.
Season the chopped breadsticks with a pinch of salt, pepper, grated lemon rind, oil and chopped chives.
 
Spread a spoonful of the breadcrumb mixture over the meat of each scallop.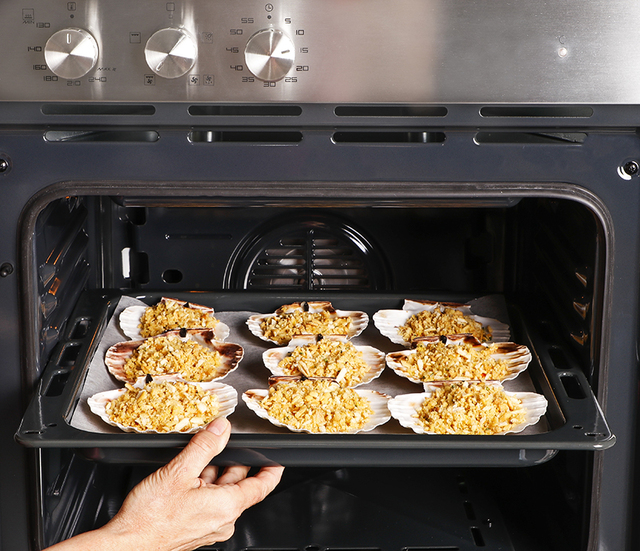 Transfer the scallops to the oven with the gratin cooking mode for 11-12 minutes. Remove from the oven and serve.