Asparagus and smoked salmon rosette
Asparagus and smoked salmon rosette
Preparation time 90 minutes
Cooking time as required
To serve 6/8 people
Ingredients
400 g of fresh egg pasta
filling:
300 g of trimmed, boiled asparagus
400 g of smoked salmon
1 tablespoon of chopped chives and parsley
béchamel sauce:
80 g of flour
80 g of butter
800 g of milk
100 g of grated Parmesan cheese
salt, pepper and butter
extra-virgin olive oil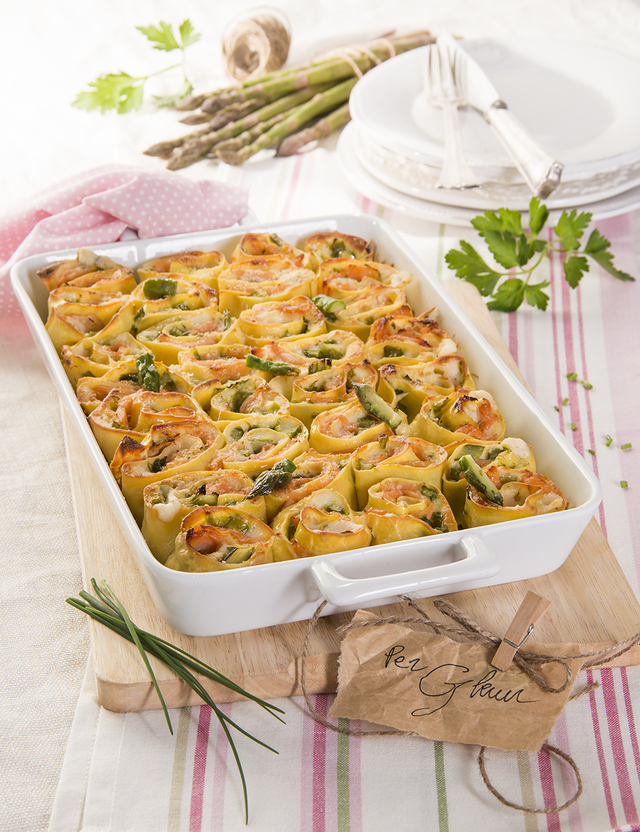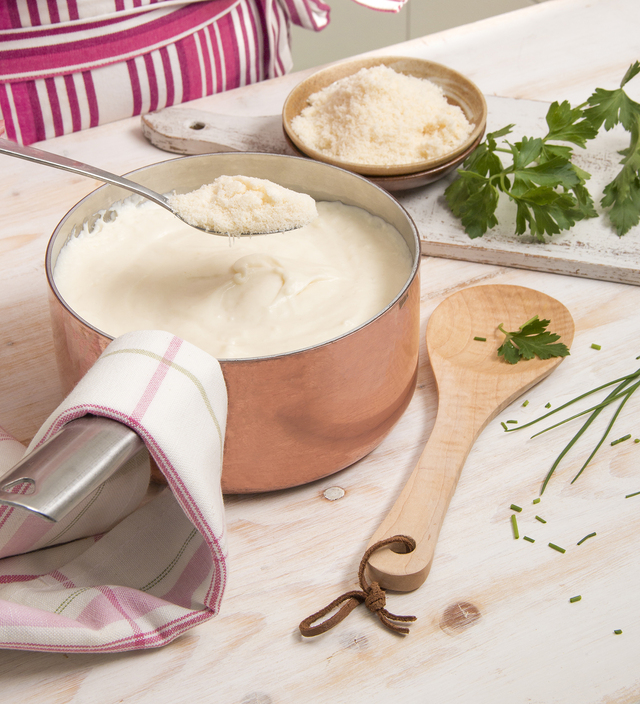 Preparation
Béchamel sauce: heat the butter in a saucepan, add a drop of hot milk and the flour then stir briskly with a whisk to prevent lumps.
Dilute with the rest of the milk and add salt. Place the saucepan over a moderate heat and keep stirring until it thickens. Take off the heat and after 5 minutes add the cheese, the chopped herbs and a dash of pepper.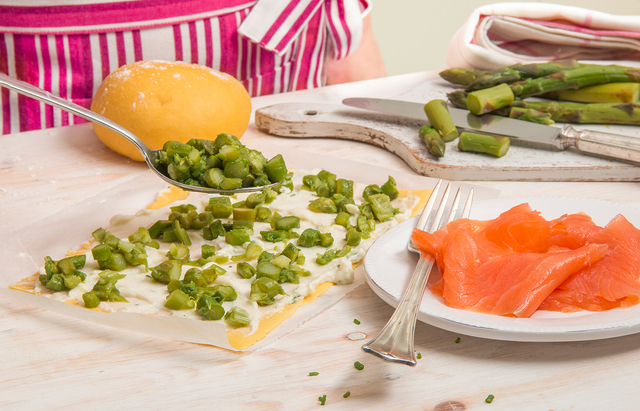 Roll out the pasta with the aid of the pasta rolling machine and cut into rectangles 20 cm long. Cook very briefly in salted water with a tablespoon of oil. Drain and dry the pasta.
Place it on the work surface and spread with a layer of béchamel sauce. Place a few pieces of asparagus (set some tips aside for garnish) and the salmon slices on top. Roll up the pasta and cut into "rosette" rings 3.5 cm thick.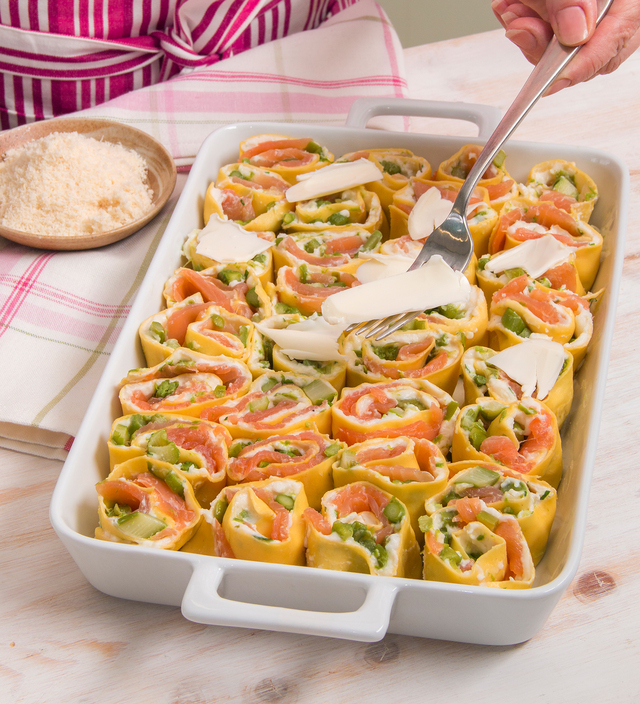 Place them close together in a well-buttered oven dish.
Cover with a few knobs of butter, the asparagus tips set aside and a generous sprinkling of Parmesan cheese.
Bake in the oven for 190° for 30/35 minutes.
Electric oven functions:
Gas oven functions:
Oven rack position: