Asparagus and turkey rolls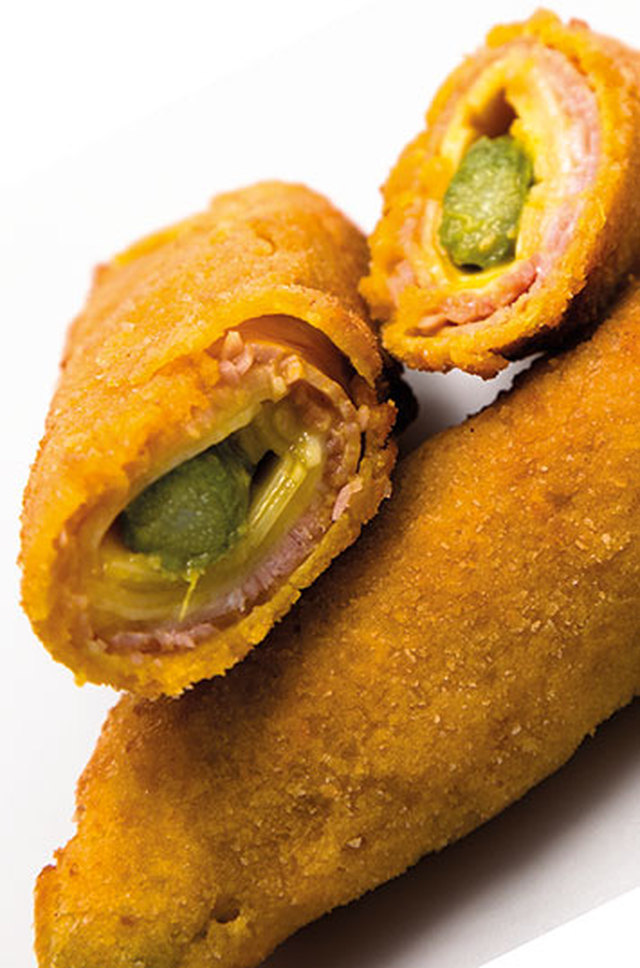 Asparagus and turkey rolls
INGREDIENTS
The recommended portion is a couple of rolls per person, for which you will need:
2 asparagus spears
a thin slice of fontina cheese
a thick slice of turkey breast
For the breadcrumb coating you will need:
2 eggs
salt and pepper
breadcrumbs
vegetable oil for cooking
 
Preparation
Remove the woody ends from the asparagus and steam them on a Glem hob to soften them.
Allow them to cool and dry them. Cut the slice of turkey breast in half and open out the two parts on a worktop.
Place a slice of fontina cheese and an asparagus spear on top of each piece of turkey breast, then wrap the asparagus in the cheese and turkey to form a roll.
Proceed in the same way for the other roll.
Beat the eggs in a bowl with salt and pepper and place the breadcrumbs in another bowl.
One at a time, dip the rolls in the egg and then in the breadcrumbs, rolling them over with your hands to coat them evenly.
Cooking
Heat the oil in a frying-pan and fry the rolls in it, using a Glem hob. Remove them from the frying-pan with a slotted spoon and place on kitchen roll for a few moments before serving.
Sage leaves can be used instead of the asparagus.
Burner advised: