IT965PROEN2
BLACK Dual fuel cooker
The Glem multifunction oven has electric elements in the roof of the oven, under the floor and at the rear of the oven.
The elements operate individually or together with fan assistance to offer a range of cooking option. The fan distributes
the heat evenly through the oven cavity.
The 5 burner cooktop with the offset wok burner makes so much sense. Cook the rice while stir frying with a full sized wok. Try that on any other cooker.
Triple glass door, flame failure protection, storage compartment, long life door seal, digital timer and cast iron trivets.
High resolution image
Technical drawing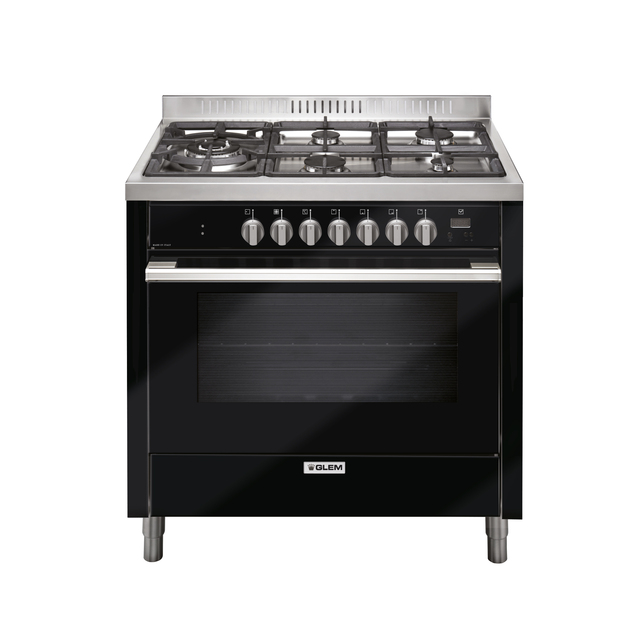 Request information for IT965PROEN2